A few Apple executives have had meetings with South Korean financial authorities, spurring a rumor that the Cupertino company is beginning to make headway in its attempt to launch Apple Pay in the country. Sources speaking with The Korea Herald said that Apple's legal director and senior counselor met with the country's financial authorities back in November to discuss Apple Pay, but the company has yet to have another meeting with the government.
As it stands, Android Pay is believed to launch in South Korea ahead of Apple Pay. According to an anonymous source from a local card company, "the technology development with Google for Android Pay is in full swing," with Google having already partnered with card companies like KB Kookmin, Shinhan, Lotte and Hyundai in order to develop online and offline payment systems.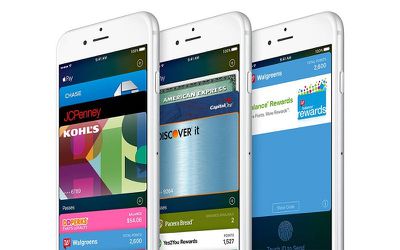 For Apple, the country's involvement and work on Apple Pay "is still in an early stage," potentially due to South Korea's lack of wide NFC terminal adoption in retail stores. Google is said to be developing an online payments feature for Android Pay that could circumvent the need of an NFC terminal. For Apple Pay to be widely adopted, the company may have to wait for more NFC support -- which its mobile wallet requires -- in the country.

Apple's executives recently held a meeting with South Korean financial authorities, a move that can be viewed as the company testing the waters before fully reviewing a potential launch here, sources said Wednesday.

"Apple said they will partner with local credit card companies in the future but did not elaborate on the specific details," the source said.

To start such a mobile payment service in Korea, the company should have another meeting with the financial authorities to decide whether it will be registered as an electronic financial business operator. Apple is not yet scheduled to have such a meeting with the government.
In participating retail locations and apps, Apple Pay is currently available in the U.S., UK, China, Australia, Canada, Switzerland, France, Hong Kong, Russia, Singapore, Japan, New Zealand, and Spain. Apple previously had trouble introducing another of its services, Apple Music, in South Korea due to the country's strict copyright laws.