Apple Working on 'Ultra Accessory Connector' for Made for iPhone Program [Updated]
Apple is working on a new "Ultra Accessory Connector" that would be built into headphones and headsets certified under its Made for iPhone licensing program.
The connector, introduced as part of a developer preview as shared by 9to5Mac, features 8 pins and measures 2.05mm by 4.85mm, thinner and smaller than existing Lightning and USB-C ports.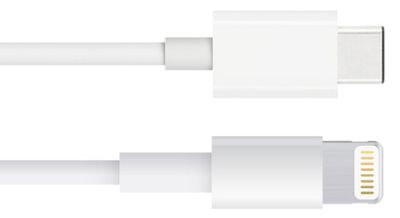 The UAC is smaller than USB-C or Lightning, both pictured
According to Apple's Made for iPhone specifications for the Ultra Accessory Connector (UAC), it's designed to be used with headphone cables. Accessory manufacturers will be able to develop Lightning to UAC, USB-A to UAC, and 3.5mm jack to UAC cables, connecting to a UAC port built into an accessory for charging and audio purposes.
Such a port could perhaps be built into products like Beats headphones, which currently use micro-USB for charging purposes, and it could save internal space manufacturers could use for other components.
Why Apple has developed a new port rather than encouraging manufacturers to adopt USB-C or Lightning is unknown (there are already MFi specifications for Lightning ports), and it is also unclear if Apple will allow accessories beyond headphones to use the new Ultra Accessory Connector in the future.
Update: As Ars Technica points out, the "Ultra Accessory Connector" is a new name for an existing port that's already used in digital cameras and other accessories.
Apple told Ars Technica that the port has been added to the Made for iPhone program at the request of licensees, not because it is trying to push accessory makers to adopt a new type of connector.
Similarly, sources told The Verge that Apple has no plans of replacing Lightning or using this port on any of its devices -- it will be used as "an intermediary in headphone cables."