Lawmakers in Nebraska, Minnesota, New York, Massachusetts and Kansas have introduced legislation aiming to legalize "Right to Repair" rules for electronic devices, including Apple's iPhone, reports Motherboard. The laws would require manufacturers to sell replacement parts to independent repair shops and customers, and force them to make service and diagnostic manuals public.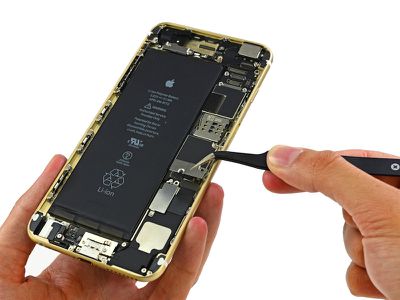 The bills are aimed at diluting the "authorized repair" model that most tech products subscribe to, making electronic device repair more similar to the car repair. The legislation is modeled after the Motor Vehicle Owner's Right to Repair Act, which passed in Massachusetts in 2012. That law effectively became national legislation as auto manufacturers didn't want to bother dealing with different legislation in each state.
The legislators behind the New York bill say that authorized repair shops result in "high repair prices and high overturn of electronic items." Additionally, many independent repair shops end up purchasing parts from Chinese grey markets or taking parts from recycled electronics to compete. This results in raids from the Department of Homeland Security as the independent shops end up unknowingly selling counterfeit parts.
Apple currently runs the Apple Authorized Service Provider Program, which allows companies to obtain Apple-genuine parts, reimbursement for repairs covered by Apple's warranties, a performance-based bonus program, on-the-spot technical service, comprehensive repair information, inclusion on Apple's website and more. However, the program requires businesses to allow Apple to review financial records, maintain high levels of customer service, establish a credit line with Apple and agree to promote the Apple brand and AppleCare. It also does not include individual customers who may want to repair their devices on their own.
The bills are being pushed by Repair.org, a lobbying firm representing independent repair shops. Repair.org tells Motherboard that it is focusing its effort on the New York bill since it's being considered for the third year and even had momentum last year until lobbyists from groups backed by Apple and other manufacturers stepped in to kill the legislation.