Phil Schiller: Apple Working With Consumer Reports to Understand MacBook Pro Battery Test
Yesterday Consumer Reports revealed that Apple's 2016 MacBook Pro became the first MacBook to fail to achieve a recommendation due to inconsistent battery life. Apple SVP Phil Schiller today tweeted that the Cupertino company is working with Consumer Reports to understand the battery tests.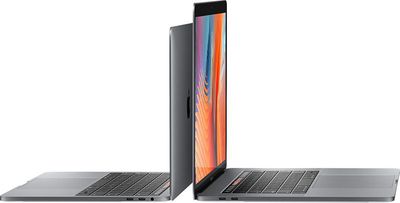 "Working with [Consumer Reports] to understand their battery tests, " Schiller tweeted. "Results do not match our extensive lab tests or field data." Apple claims its internal testing has seen the new MacBook Pro providing up to 10 hours of battery life when watching iTunes movies or browsing the web.
Consumer Reports'
test
has come under scrutiny since publication of the non-recommendation. The tests were conducted by opening a series of 10 web pages sequentially on Safari. This tests' inconsistency had the 13-inch MacBook Pro with Touch Bar registering 16 hours, 12.75 hours and 3.75 hours of battery life. A 15-inch MacBook Pro ranged from 18.5 hours to 8 hours of battery life.
When Consumer Reports tried the test with Chrome rather than Safari, it found consistently high battery life. "For this exercise, we ran two trials on each of the laptops, and found battery life to be consistently high on all six runs," the report said. Consumer Reports did not think it was enough data to draw a conclusion, though they also point out their test results only take default browsers into consideration.
Critics, like iMore's Rene Ritchie, argue that inconsistent test results require more testing to ferret out whether the issue is easily fixable, like a Safari glitch. Consumer Reports noted in its report that if Apple issues a software update that it claims will fix battery life inconsistency, they will conduct fresh tests.