Apple has announced its Northshore retail store in Peabody, Massachusetts, an outer suburb of Boston, will be relocating to MarketStreet, an open-air shopping and entertainment center in nearby Lynnfield, Massachusetts.
The new location will be open starting Saturday, January 28, which is presumably around the time when Apple Northshore will permanently close. No exact time was specified, but 10:00 a.m. local time is typical for Apple Store grand openings.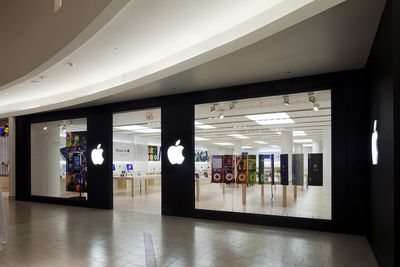 MarketStreet Lynnfield is located approximately 5 miles from Northshore Mall, where Apple's current store in the North Shore region of Massachusetts is located. Apple Northshore opened on September 1, 2001 as only the company's sixth retail store overall, retaining its classic black facade with two Apple logos for over 15 years.
Only four other Apple Stores remain with the classic storefront design:
Apple currently has 490 retail stores worldwide after its latest location at Qibao in Shanghai opened on December 10.