U.S. Transportation Department Proposes Simplified 'Driver Mode' to Help Curb Distracted Driving
The U.S. Department of Transportation's National Highway Traffic Safety Administration has proposed new federal guidelines [PDF] intended to reduce distracted driving caused by smartphone use behind the wheel.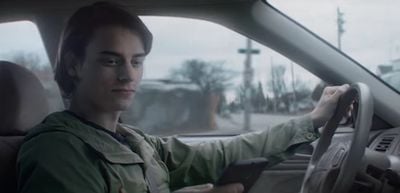 The voluntary guidelines recommend smartphone makers like Apple develop a Driver Mode, a simplified interface that would prevent access to non-driving-related tasks such as manual text messaging, social media content, automatically scrolling text, and viewing images and video not related to driving.
Driver Mode would not be initiated if the smartphone is already paired to a vehicle's infotainment system, while certain features such as maps and access to emergency services and alerts would not be locked out.
The NHTSA said technologies exist that could detect whether a driver is using a smartphone behind the wheel, and presumably enable Driver Mode, but refinements are still being made to ensure reliability. In the meantime, Driver Mode would have to be manually enabled by drivers who choose to use it.
Smartphone use while driving continues to be a major problem, despite the safety risks to drivers, passengers, and other drivers sharing the road.
The NHTSA said driver distraction was responsible for 10% of fatal crashes, 18% of crashes causing injuries, and 16% of all traffic crashes in the United States in 2014, the most recent year in which detailed distracted driving crash data is available. In total, the year had 385 fatal crashes that involved the use of a cell phone.
"Distracted driving is a deadly epidemic that has devastating consequences on our nation's roadways," said Secretary LaHood. "These guidelines recognize that today's drivers appreciate technology, while providing automakers with a way to balance the innovation consumers want with the safety we all need. Combined with good laws, good enforcement and good education, these guidelines can save lives."
Given the guidelines are voluntary, Apple and other smartphone makers are under no obligation to adhere to them.
The NHTSA is accepting public feedback about the distracted driving guidelines on the Regulations.gov website.