A small but growing number of users have reported issues using the "three finger drag" gesture on the new MacBook Pro's trackpad.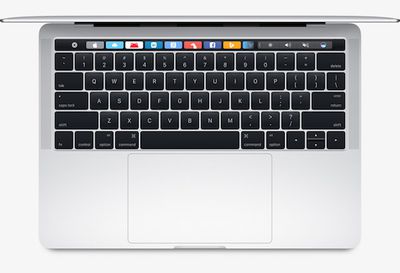 Affected users say the gesture either works only intermittently or does not work whatsoever on both 13-inch and 15-inch late 2016 models.
MacRumors reader Luke said the three finger drag gesture does not work in the upper left side of his MacBook Pro's trackpad.
I have the new 15-inch MacBook Pro with Touch Bar, and it seems there is an issue with the trackpad. Although it is enabled, the three-finger drag feature doesn't work in the upper left side of the track pad. It's most bizarre.
Some users have speculated the trackpad's palm rejection feature could be to blame, particularly since the gesture appears to be buggiest along the edges.
A handful of topics have been posted about the issue on the MacRumors discussion forums (1, 2, 3, 4) and Apple Support Communities over the past few weeks.
MacRumors reader David:
With the 13-inch MacBook Pro, I switched to three finger drag, and the palm rejection kind of gets in the way. If you go from typing to try and drag a window, you have to hit the center of the trackpad with your finger tips, or it doesn't register.
MacRumors reader Mustafa:
I always enable 3 finger drag. Ever since OS X 10.11, Apple tucked that feature away under Accessibility. I turned it on as usual and I am finding that it does not always move the windows as intended.
Apple Support Communities user Darren:
Try to enable three finger drag and do a 3 finger drag gesture on the bottom left of the trackpad. There is a 40% chance that it's wrongly detected as a secondary click. Sometimes it failed to detect 3 finger drag at the middle of the trackpad as well.
MacRumors forum member C.clavin:
Just bought a 2016 15" MacBook Pro and I am having an issue with the 3 finger drag. Since enabling the gesture, it works about 50-60% of the time. It's strange because it works at times on one window, and not others, and sometimes not at all.
"Three finger drag" is a Multi-Touch gesture supported on both traditional and Force Touch trackpads on many MacBook Pro models. It lets you use three fingers to move the active window on your screen without clicking.
On OS X Yosemite and later, the gesture can be toggled on by clicking on System Preferences > Accessibility > Mouse & Trackpad > Trackpad Options > Enable Dragging. Select "three finger drag" from the dropdown menu and check off the box.
Apple does not appear to have publicly acknowledged the issue, while it remains unclear if the issue is software or hardware related. If related to software, the issue will likely be addressed in a future macOS Sierra update.