Apple Acquired Talent and Technology From Cloud-Based Music Provider Omnifone in August
Apple recently acquired technology from cloud-based music platform Omnifone and has hired more than a dozen former Omnifone employees, reports TechCrunch. Apple's interest in Omnifone was first shared by MacRumors back in July, but could not be confirmed at the time.
At least 16 Omnifone employees now work for Apple according to various LinkedIn profiles, and a source that spoke to TechCrunch says Apple bought "select technology" from Omnifone. The purchase is not considered a full acquisition, however, and according to our original source, it did not involve Omnifone's patent portfolio.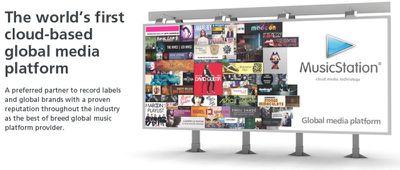 There was actually speculation that Apple "bought out" or "likely acquired" key assets from Omnifone in July of this year, after a report from Omnifone's bankruptcy administrators noted that it had found a buyer for parts of the company for $10 million. The rumor at the time was that buyer was Apple. Those acquisition reports, however, were discredited fairly swiftly.

But fast forward just one month later, and it looks like at least parts of it was true.
Omnifone operated a cloud platform powering its own MusicStation service and serving as the backbone for several music services launched through partnerships with mobile carriers like LG, Samsung, Vodafone, BlackBerry, Sony, and more.
Omnifone, for example, powered Samsung's now-defunct Milk music service in certain locations and it was licensed by PonoMusic to power the PonoMusic Store.
Many of the former Omnifone employees are now working as software engineers at Apple, presumably focusing on areas like iTunes and Apple Music. It isn't clear what technology Apple purchased from Omnifone, but TechCrunch's source believes some of what was purchased has already been incorporated into Apple Music and iTunes.