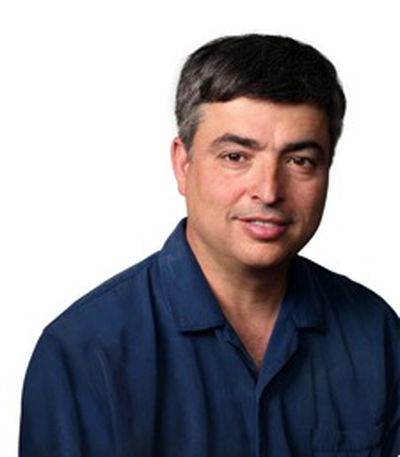 Apple iTunes chief Eddy Cue brought in quite a bit of money this week, according to documents filed with the United States Securities and Exchange Commission. Cue cashed in 335,000 Apple shares at an average price of $111.86, netting himself $37,473,100.
Cue's windfall follows the September vesting of 525,000 restricted stock units, which were worth approximately $59.6 million at the time. The shares represented the final 75 percent of the 100,000 restricted stock units Cue was awarded in November of 2011, which became 700,000 RSU's after Apple's 7-for-1 split in 2014. The first 25 percent of Cue's RSUs vested two years ago, on September 21, 2014.
Cue put his full September award of 268,695 shares after taxes into a family trust, which is also what he has done with the 335,000 shares that were cashed in this week. Following the transaction, Eddy Cue continues to hold 1,464 shares of Apple stock.
Apple SVP of hardware engineering Dan Riccio has also cashed in 33,323 shares worth between $110.09 and $110.90, netting 3,677,115.