Apple did not update the MacBook Air line as expected today, signaling that it will slowly phase out the MacBook Air machines in favor of the MacBook and MacBook Pro lineups.
While there is no new MacBook Air available for purchase, Apple is continuing to offer the 13-inch MacBook Air models that were last updated in 2015. The 11-inch MacBook Air has been officially discontinued and can no longer be purchased from Apple.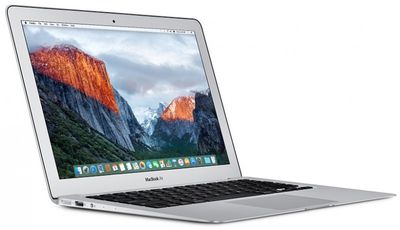 Pricing on the MacBook Air continues to start at $999 for the 1.6GHz/8GB/128GB model, which is likely why Apple has kept it in the lineup for now. At $999, the MacBook Air is $500 cheaper than the new entry-level MacBook Pro and $300 cheaper than the entry-level Retina MacBook.
At today's event, Apple positioned the new entry-level MacBook Pro as a viable MacBook Air replacement, because the MacBook Pro is now nearly as thin and light as the MacBook Air.
Apple's entry-level MacBook Pro features a 2.0GHz processor, 8GB RAM, 256GB storage, Intel Iris Graphics 540, and two Thunderbolt 3 ports. It does not include a Touch Bar or Touch ID support, which allows Apple to sell it for $1,499 instead of $1,799, the price of the entry-level MacBook Pro that has those two features.