At the beginning of its "Hello Again" Town Hall event today Apple CEO Tim Cook announced that the company is launching a new accessibility website to help promote the accessibility features in its products.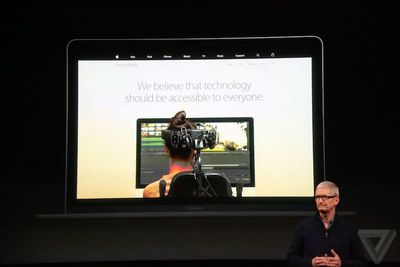 It's all about the accessibility features that we've designed and built into our products. We believe that technology should be accessible to everyone, and we hope this website becomes a great resource that people can use all around the world.
Cook says that Apple believes that if people have access to its product they can help push humanity forward and "change the world in the process." Before Cook came to the stage, Apple played a short video showcasing customers using the available accessibility features.
Apple's accessibility website should go live once the event is complete. Currently, Apple's older accessibility website is still live.
Apple's October 2016 Special Event is ongoing.