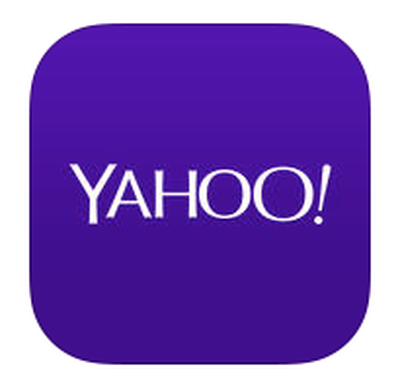 In the midst of stories surrounding the hacking of at least 500 million Yahoo user accounts and the secretive scanning of private emails at the behest of the government, Yahoo Mail users are now finding it difficult to leave the service after the company "temporarily disabled" email forwarding earlier in the month. According to several users speaking to The Associated Press, the ability to more easily leave Yahoo Mail with the email forwarding feature -- which ensures old email is sent to a new account -- has been removed completely.
Jason Danner, owner of an information technology business in Auckland, New Zealand, said it is all "extremely suspicious timing" for Yahoo to get rid of the feature amid news that undoubtedly has many of its users interested in setting up accounts on other services. Without providing a comment, Yahoo referred to a line on the company's help site to explain its action of "temporarily" removing the feature "while we work to improve it." Anyone who has already set up email forwarding prior to the change won't be affected.

This feature is under development. While we work to improve it, we've temporarily disabled the ability to turn on Mail Forwarding for new forwarding addresses. If you've already enabled Mail Forwarding in the past, your email will continue to forward to the address you previously configured.
Several people speaking with The Associated Press said that recent news surrounding Yahoo was causing them to consider leaving Yahoo Mail. One user said a "certain amount" of government surveillance is expected to be going on at most times through smart devices, "but providing the U.S. government unrestricted access — that really, really violates our privacy." The same user opted to leave an out-of-office message on their account in lieu of the traditional email-forwarding ability.

The feature has been "a basic concept for 15 years for just about every email provider out there," said Brian McIntosh, who owns a small technology business and first alerted the Associated Press to the issue. "All of a sudden it's under development," McIntosh said in a telephone interview. "And only at Yahoo."
Following the original Reuters story about Yahoo's email scanning, the company called the article "misleading" and said that the scanning program "does not exist on our systems." A second report from The New York Times cited a source that claimed Yahoo enacted the program because of an ordnance from the United States government, which was seeking information on an unspecified state-sponsored terrorist group who used Yahoo Mail for communication.
Other companies, like Google and Microsoft, have come forward saying they got no such request from the government. An Apple spokesperson said, "We have never received a request of this type. If we were to receive one, we would oppose it in court." Throughout all of this, Yahoo is finalizing its sale to Verizon, with the latter company now reportedly asking for a $1 billion discount.
Update 10/11: A Yahoo spokesperson contacted MacRumors with the following statement:

"We're working to get auto-forward back up and running as soon as possible because we know how useful it can be to our users. The feature was temporary disabled as part of previously planned maintenance to improve its functionality between a user's various accounts. Users can expect an update to the auto-forward functionality soon. In the meantime, we continue to support multiple account management."
Update 10/14: Yahoo has re-enabled mail forwarding and explained its move to temporarily disable the feature in a blog post.

Why the pause? Over the past year, Yahoo Mail has been upgrading its platform. This has allowed us to bring a better search experience to Yahoo Mail, add multiple account support, and improve performance as we quickly scale this new system globally. The feature was temporarily disabled as part of this process.