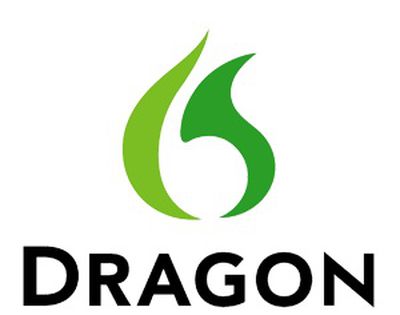 Voice dictation company Nuance today announced a collection of new software upgrades, including Dragon Professional Individual (version 15), Dragon Legal Individual (version 15), and Dragon Professional Individual for Mac (version 6). As with all versions of Nuance's software, the new updates are said to feature "powerful dictation, transcription and customization capabilities" to allow users helpful and responsive dictation features with an emphasis on workflow.
The Dragon software lets its users precisely dictate reports, spreadsheets, emails, and other documentation using only their voice. Specifically on the new Mac release, the software has had its accuracy boosted up to 24 percent over previous iterations of Dragon. Helpful tips will get new users "up to speed quickly," while further educating existing Dragon fans into the complexities of Nuance's product.

"This latest suite of professional productivity solutions brings with it some of the most advanced capabilities to drive documentation productivity – with higher accuracy, speed and efficiency," said Peter Mahoney, senior vice president and general manager of Dragon. "Combined with Dragon's optimization for portable touchscreen PC's and the ability to sync with Dragon Anywhere, professionals are able to keep up with documentation demands from just about anywhere their business takes them."
In the new update, Nuance has introduced a "Batch Mode" to allow users to transcribe multiple audio files at once, as well as introducing full text control to empower "users to work even more quickly and accurately by voice." Using Apple's accessibility API, Dragon Professional Individual for Mac supports Apple Pages, Apple Keynote, Apple Numbers, Microsoft Outlook 2016, Scrivener, and other document creation programs.
The release on the Mac -- as well as Dragon on the PC -- uses Nuance's new "Deep Learning Technology" to learn each of its users' voice patterns and accents. This allows Dragon to recognize and adapt to the environment, be it in a quiet office or outside, which is a possibility thanks to the company's Dragon Anywhere mobile app that launched late last year. Over time, this speech data is accrued to improve Dragon's voice dictation features and result in a more naturalistic readout of transcribed speech.
The English version of Dragon Professional Individual for Mac will go on sale for $300 on September 1 (digital) and September 14 (retail) in the United States, United Kingdom and Australia. Nuance is also holding a special upgrade pricing scheme, selling Dragon for $150 for users who own registered versions of Dragon Dictate for Mac, versions 4 and higher. Those interested in the other Dragon software bundles can find out more about Dragon Professional Individual for PC and Dragon Legal Individual on Nuance's official website.