In China, low-cost smartphones have brought an overall uptick in sales in the second quarter of 2016, while high-end devices -- from companies like Apple and Samsung -- continue to face declining sales numbers in the country (via DigiTimes). Local vendors in China are said to be "focused on promoting entry-level and mid-range 4G models," instead of trying to convince the Chinese public that Apple or Samsung's smartphones are worth the higher price points.
Specifically, smartphone shipments totaled 149 million units in Q2 2016, increasing 2.7 percent from Q1 2016 and 14.3 percent from the year-ago quarter. This surge comes from China's top-selling smartphone companies (in order of smartphone market share in China): Huawei (14 percent), Oppo (12.7 percent), Vivo (11.2 percent), and Xiaomi (10.4 percent). Apple comes in fifth place, "with its market share falling into a single-digit range," although the specific number wasn't disclosed.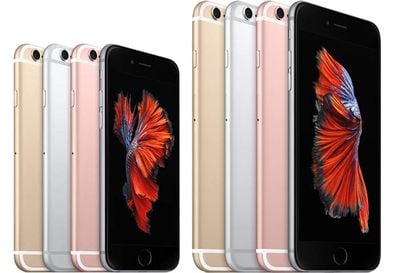 Sales of high-end models from Apple and Samsung Electronics continued to suffer declines in the second quarter as local smartphone vendors focused on promoting entry-level and mid-range 4G models capitalizing on subsidies offered by the top-three telecom operators, Digitimes Research noted.

The double-digit shipment growth rates enjoyed by China-based smartphone vendors in the first two quarters of 2016 were higher than the growth rates of smartphones shipped to consumers from retail channel operators, resulting in an increasing pile-up of inventories at channels.
As it was reported earlier in the summer, low-cost devices that are available to a wide range of users who have yet to purchase a smartphone are helping to contribute to an overall growth in the worldwide market. Apple still faces some issues in the Greater China market, reporting an 11 percent revenue drop in mainland China in April, in the same earnings call that confirmed the company's first year-over-year revenue decline since 2003.
In the same call, CEO Tim Cook remained "optimistic" about Apple's presence in China, saying that "China is not as weak as has been talked about. We may not have the wind at our backs that we once did, but it's more stable than the common view of it." Despite some hindrances placed on Apple services like iTunes and iBooks in the country, not to mention Apple's occasional scuffle with Chinese regulators, China remains Apple's third-most profitable market behind the United States and Europe.