Eddy Cue and Craig Federighi Discuss Maps and 'Learning From Apple's Failures' In New Interview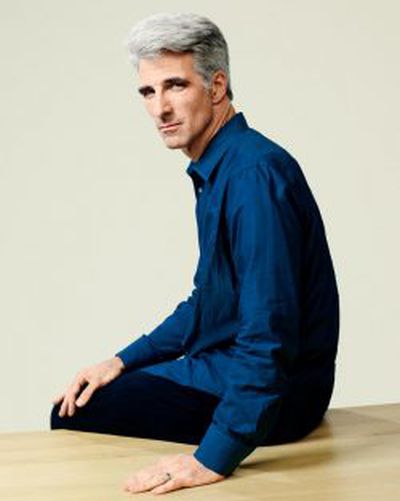 Continuing from an interview with Tim Cook and Eddy Cue earlier in the week, Fast Company today posted a lengthy new interview session with Cue and Craig Federighi, in which the two discussed Apple Maps, the legacy of Apple devices, and "learning from Apple's failures."
Both Cue and Federighi admitted that everyone who works at the company has "to be honest with ourselves" whenever mistakes are brought up by the public, usually following new product or software launches. While some may see this as an exponentially increasing problem with Apple, Cue points out that the quality issue appears bigger since the company's reach has expanded. There's "a higher bar" Apple has to achieve now, and Cue is "okay with that."

When we were the Mac company, if we impacted 1% of our customers, it was measured in thousands. Now if we impact 1% of our customers, it's measured in tens of millions. That's a problem, right—things are going to be perceived differently. Our products are way better than they used to be, but there's a higher bar, and I'm okay with that. I think that is why we're here. That's why I get up every day. I like that people have high expectations of us, and that they care about little things that bother them, which, in a lot of products, they wouldn't bother about. With other companies, you think, that's about as good as it's going to be. With us, you want perfection; you want it to be the best. And we want that.
Both of the Apple executives commented that sometimes the company's high quality standards aren't fully met, particularly when Fast Company questioned them about the "universal scorn" that welcomed Apple Maps in 2012. Despite Apple's decision to treat Maps as "an integral part of the whole platform," Cue admitted it was a harsh truth to face the public reaction to its initial launch and points out that a small, isolated team might have "underestimated the complexity of the product."

So you're trying to replace one thing with another thing, and we kind of let the team we put in charge of it go off on their own. Now that you understand the complexity of Maps, you realize that it was a relatively small team, and we kind of isolated them in their own little world. We completely underestimated the complexity of the product. If you think of Maps, it seems like it's not that hard. All the roads are known, come on! All the restaurants are known. There's Yelp and Open Table; they have all the addresses. Mail gets delivered; UPS has all the addresses. The mail arrives. FedEx arrives. You know, how hard is this? That was underestimating.
When asked about Apple's opinion regarding the belief that companies -- including Facebook and Amazon -- are attempting to gain "ownership of the customer throughout the day," both Cue and Federighi said that Apple doesn't think of their services and products in that way. The company is encouraging of the third-party apps that flourish on iOS, like Uber, and doesn't see a need to spread itself so thin as to try and become and create these experiences itself.

Cue: So we don't want to be Amazon and be Facebook and be Instagram and so on. Why? Or Uber. Why? I think it's awesome that Travis and his team have done Uber on our platform. It would not exist without our platform, let's be clear. But great for them for thinking of that problem, and solving it. We would never have ever solved that problem. We weren't looking that way. We would have never seen it.

Federighi: It is an interesting, ongoing press narrative, however. To the extent that anyone anywhere does anything interesting, the question is: Why isn't Apple doing that; why is Apple behind in that? We aren't the Everything Company. We take on a very small number of things that we do very well, and we find that pretty rewarding.
Towards the end of the interview, Cue and Federighi mentioned the largely similar work relationship seen with both Tim Cook and former CEO Steve Jobs. Although the approach each took in tackling the job has been "completely different," Cue said there's one common factor he's had with both: "I never wanted to disappoint Steve. I never want to disappoint Tim."

The thing I love about Tim, and the key to his success, is that he's stayed true to himself, and never tried to be Steve. There are some qualities that he has that are better than Steve's, and Steve had some qualities that are better than Tim's. But he stayed true to what he is, and it's the best thing . He's made a lot of areas better and the areas where he's not sure, he's surrounded himself with people who do.
In the full interview, the Apple executives go deeper into the complexities of running and growing Apple Maps, the yearly expectations of improved quality for each product (namely the iPhone), and more. You can read the full Fast Company interview here.