Apple's Huge Investment in Didi Chuxing Was Behind Uber China Deal
Over the weekend we reported that Chinese ride-hailing service Didi Chuxing had agreed to acquire the Chinese operations of rival Uber in a deal worth $35 billion.
In a Reuters story filed yesterday, sources close to both companies revealed that Apple's $1 billion investment in Didi Chuxing was the driving factor in Uber's decision to agree to the deal, in return for a one-fifth stake in a bigger Didi.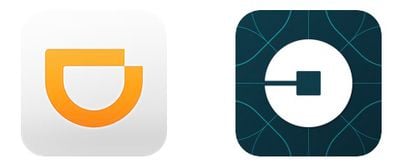 "The Apple investment is one of the factors that influenced the decision," a person close to the companies told Reuters on condition of anonymity. "Both sides raised enormous amounts of capital. They were probably thinking this was going to escalate to nuclear warfare, which raised the question: do we really want to assure mutual destruction?"
According to the sources, Didi raised far more money than Uber China, which was forced to subsidize its operations in the country using profits it had made in the U.S., Canada, and about 100 cities elsewhere. The company's relinquishment of its independence in China marks the first failure in Uber's strategy of outspending its biggest competitors.
In June, Didi secured $7.3 billion in funding from investors including Apple, China Life Insurance Co Ltd, Ant Financial and other new shareholders, giving the company a $28 billion valuation that made it the world's third highest-valued start-up.
The company says it now has $10.5 billion in available funds, thanks to backing from Chinese Internet giants Alibaba Group Holding and Tencent Holdings.
"Apple's investment in Didi likely spurred Uber to think harder about doing some kind of deal here," said Jan Dawson, an Uber analyst at Jackdaw Research. "Uber and Apple have been partners in other markets, so for Apple to side with Didi must have been something of a red flag that things weren't going to go Uber's way."
According to Hans Tung, a managing partner at GGVCapital (which backed Didi), Uber is eager to secure a wider partnership with Apple beyond its current relationships, such as Uber passengers' use of Apple Pay to pay drivers who use iPhones provided by Uber. Opportunities may open up for such a partnership, said Tung, now that Uber has agreed the deal with Didi.