Despite announcing a handful of new additions to iOS 10 earlier in the week at WWDC, Apple kept silent on whether or not a much-requested "Dark Mode" would be coming to its mobile operating system this year, although it did announce a
similar feature
would be hitting Apple TV.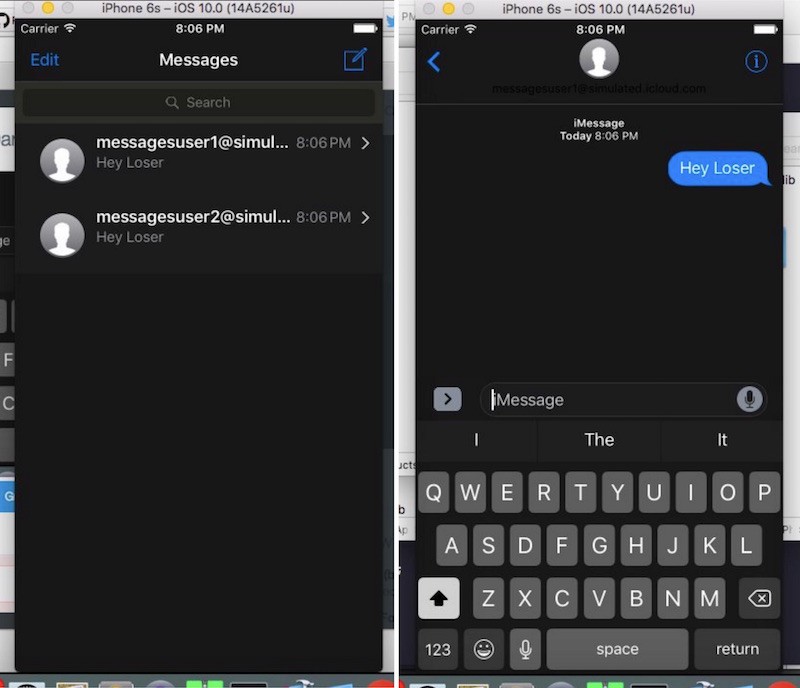 Yesterday, developer Andrew Wiik
shared a few screenshots
of what appears to be an early form of Dark Mode running on the first beta of iOS 10 inside Xcode. Wiik's tweet shows darkened versions of Messages, while a responding user
corroborated his finding
with pictures of Clock, Safari, and iTunes.
The Clock app is known to have gotten a darkened redesign in iOS 10, and a shot of iBooks is also included, but a reading-enabled "Night Mode" has been around since iOS 8. iTunes also presently uses a darkened scheme in its iOS app but, according to beta tester
Mac Aficionados on Twitter
, the system wide Dark Mode provides a unified darkened hue across all apps in comparison to what used to be an app-specific colorway with varying levels of black.
In a
Reddit post
sharing the screenshots, Wiik mentioned that "Apple has implemented the feature it just isn't available for us users yet." He went on to hope that "this won't be an iPhone 7 exclusive."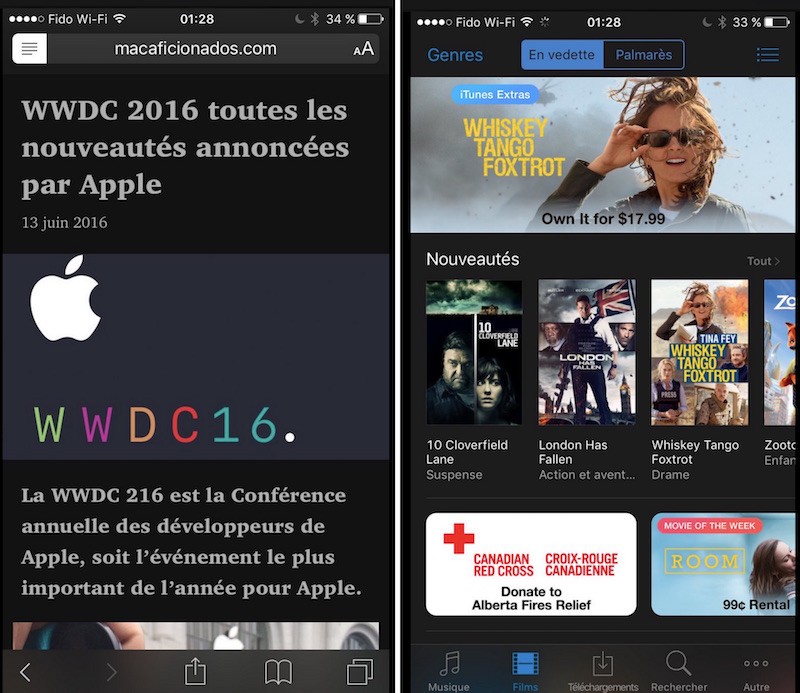 The potential for Dark Mode's inclusion in iOS has been around for a while now, but picked up steam thanks to speculation in a few
concept videos
shared earlier in the Spring. Closer to WWDC, possible hints from a few
evasive Siri responses
-- alongside
additional concept images
-- fueled more rumors than ever that the feature would be announced by Apple during its keynote.