TIME Names iPhone Most Influential Gadget of All Time
TIME Magazine today published a list ranking the 50 most influential gadgets of all time, from cameras and TVs to music players, smartphones, and drones.
Unsurprisingly, Apple's iPhone was ranked as the number one most influential device on TIME's list, because it "fundamentally changed our relationship to computing and information," popularized mobile apps, and influenced the future of smartphone design.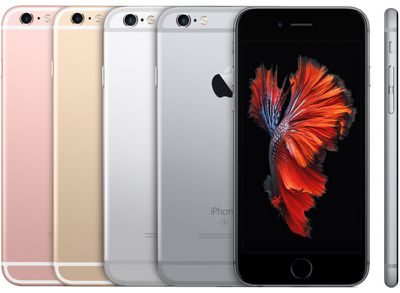 Apple was the first company to put a truly powerful computer in the pockets of millions when it launched the iPhone in 2007. Smartphones had technically existed for years, but none came together as accessibly and beautifully as the iPhone.

Apple's device ushered in a new era of flat, touchscreen phones with buttons that appeared on screen as you needed them, replacing the chunkier phones with slide-out keyboards and static buttons.
Apple's Macintosh also ranked high on the list, coming in as the number three most influential gadget for setting the standard for "the way human beings interact with computers." The iPod, the precursor to the iPhone and the device that inspired Apple's line of mobile products, was listed as the ninth most influential gadget.

The only other Apple products to make the list are the iPad and the iBook. On the list for being "radically different" than the tablets that came before it, the iPad is ranked at number 25, while the iBook, the first laptop to offer wireless networking, is ranked at number 38.
The product's reveal was a classic example of Steve Jobs' showmanship at its best. While loading a webpage and showing off the computer's display at 1999's MacWorld conference, the Apple co-founder lifted the computer off its table and walked across the stage. The crowd roared in approval. In a gesture, he showed that Wi-Fi was here to stay.
Other smartphones that made the list include the Motorola Droid, credited with popularizing Android, the BlackBerry 6210, and the candy bar-shaped Nokia 3210, the first phone with an internal antenna and built-in games.
The full list, which includes products like Google Glass, Fitbit, Amazon Kindle, Oculus Rift, the Sony Walkman, and more, is available from the TIME website.