Apple Marketing Chief Phil Schiller: 'One Need Never Pluralize Apple Product Names'
Apple executive Phil Schiller gave Apple users a grammar lesson on Twitter yesterday afternoon, explaining that it isn't necessary to pluralize Apple product names.
Schiller's instructions came after a discussion on pluralizing "iPad Pro" between Andreessen Horowitz partner Benedict Evans and iMore analyst Michael Gartenberg. Evans referred to more than one iPad Pro as "iPads Pro," while Gartenberg said "iPad Pros."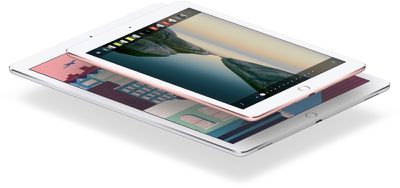 Schiller clarified that neither approach was correct. The proper way to refer to more than one iPad Pro is to call them "iPad Pro devices."
He went on to further state that it would be correct to say "I have 3 Macintosh," or "I have 4 Macintosh computers" when referring to more than one Mac. "Words can be both singular and plural, such as deer and clothes," he explained. By that logic, more than one iPhone would need to be referred to as iPhone devices or iPhone models rather than "iPhones."
As Business Insider points out, Apple sometimes breaks its own naming rules. In press releases, the company has made mention of "iPhones" in the plural form.