Apple's New 12-Inch MacBook Now Widely Available for Store Pickup
Following the launch of the new 12-inch Retina MacBook earlier this week, Apple Stores in the U.S., Australia, Canada, France, Germany, Italy, The Netherlands, Spain, U.K. and other countries have begun receiving limited stock of the notebook to set up as display models and to fulfill in-store purchases.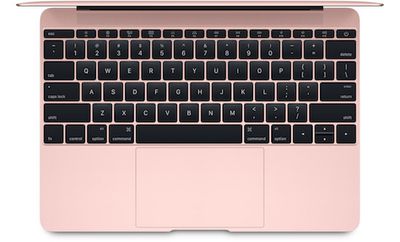 Apple today reenabled its web-based Personal Pickup tool for the 12-inch MacBook, and the availability checker shows that select models are currently in stock at select Apple Stores in or near major U.S. cities, including Boston, Chicago, Dallas-Fort Worth, Houston, Los Angeles, Miami, New York, Philadelphia, Phoenix, San Antonio, San Diego, San Francisco, and Washington D.C.
Outside of the U.S., the 12-inch MacBook is also available in or within the surrounding metropolitan area of a number of major international cities, including Adelaide, Amsterdam, Barcelona, Berlin, Brisbane, Hamburg, Ottawa, London, Madrid, Milan, Montréal, Munich, Naples, Paris, Perth, Rome, Sydney, Toronto, and Vancouver. Many other locations offer the notebook on a ship-to-store basis.


Due to limited per-store availability of the 12-inch MacBook during launch week, it is highly recommended that prospective buyers call their local store ahead of time to confirm in-store stock. A crowdsourced list of Apple Stores with new 12-inch MacBook stock is also available in the MacRumors discussion forums.
The new 12-inch MacBook is also coming to Apple Authorized Resellers like Adorama, Amazon, Best Buy, B&H Photo, MacMall, and others.