Starting today, Walmart is offering $100 off its selection of Apple iPhones, including the iPhone 6s, iPhone 6s Plus, and newly released iPhone SE, making the already affordable device available at an even lower price point.
The discount applies to iPhones purchased through AT&T, Verizon, and Sprint and is available on devices bought using a monthly installment plan. The discounted price will be reflected through each customer's cell phone bill, with the monthly payments lowered by an appropriate amount.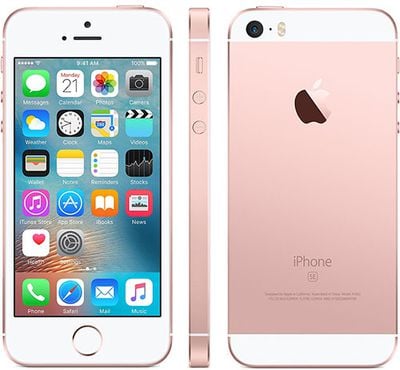 Customers who want to purchase an iPhone eligible for the discount will need to do so in store, as AT&T, Verizon, and Sprint iPhones are not sold online. Walmart plans to offer the $100 off deal through the end of June.
In other deal news, Belkin.com is offering a 25 percent discount on all of its products through the end of the day with the promo code IMNOFOOL, and Best Buy is offering solid discounts on the 12-inch Retina MacBook, MacBook Air, and Retina MacBook Pro dropping prices by up to $300.
For a full list of this week's deals and discounts, make sure to check out our dedicated deals roundup, which is updated on a daily basis with new accessories, significant deals, and app discounts. It also contains a price list for all of Apple's major products and is an excellent resource for finding the best deal on a Mac or iPad.