iPhone 7 Predicted to Adopt Lightning Headphones Without Noise-Canceling Capabilities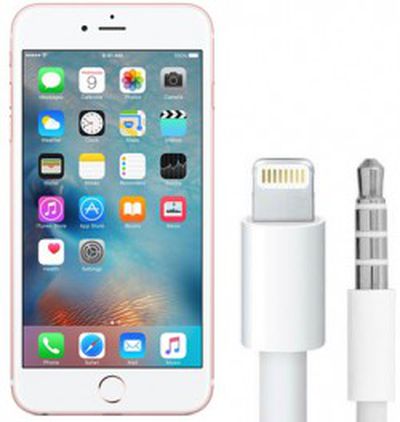 Apple is likely to wait until 2017 and the "iPhone 7s" to introduce noise-canceling headphones, according to a Barclays analyst report posted today. In the report, analysts Blayne Curtis and Christopher Hemmelgarn believe that 2016's iPhone 7 will include a Lightning-equipped headphone accessory, with the "potential" for a dynamic noise-canceling system to be introduced next year.
The analysts believe Apple will use a basic digital codec in 2016, allowing the company to introduce Lightning-connected headphones later in the year. This move will prepare Apple for the possibility of including Cirrus Logic's (an Apple audio supplier) more advanced noise-cancellation smart codec in 2017, which requires a digital codec to be installed in the first place.

We still believe there is potential for AAPL to add ANC in the IP7S but believe AAPL is including just the digital headphone in the IP7 this year. Recent speculation surrounding the elimination of the headphone jack in the IP7 is consistent with this move as AAPL will need to provide a digital headset inbox but likely was not willing to spend the extra cost for the ANC functionality.
Rumors surrounding the exclusion of a 3.5mm headphone jack in the iPhone 7 began earlier in the year, although it was unclear whether the accessory would ship in the box or be sold as a separate purchase under the Beats by Dre brand. According to the analysts in today's report, the 3.5mm headphone jack will be replaced by another speaker thanks to an additional amp also provided by Cirrus Logic.
Other rumors have suggested that Apple is preparing a Bluetooth solution for an upcoming iPhone line, similar in vein to the Bragi Dash headphones, which are finally beginning to ship out to early pre-order customers after over a year of waiting. The headphones would be completely wireless, with two separate pods that require regular charging.