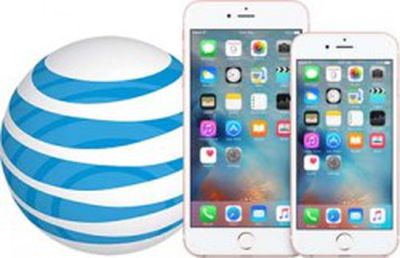 AT&T has announced that its "Buy One Get One Free" promotion for iPhones and select other smartphones is now available again for both new and existing customers.
The limited time offer requires both smartphones to be purchased on AT&T Next with a qualifying plan. The first device can be a new line or an upgrade, while the second device must be a new line and purchased on AT&T Next 24.
After three bill cycles or less, AT&T said customers will start to receive up to $650 in bill credits spread out over 30 monthly payments. The first payment will be a lump sum of any AT&T Next payments to that date. Tax is still due on both smartphones, which must be from the same manufacturer, upon purchase.
Last month, T-Mobile announced a similar "BOGO" promotion that offers qualifying Simple Choice customers half off all iPhone 6s and iPhone 6s Plus models, or any iPhone 6 and iPhone 6 Plus, with the purchase of another iPhone of equal or greater value. The savings are applied instantly at the point of sale.