T-Mobile has announced a new BOGO promotion that offers qualifying Simple Choice customers half off all iPhone 6s and iPhone 6s Plus models, or any iPhone 6 and iPhone 6 Plus, with the purchase of another iPhone of equal or greater value. The savings are applied instantly at the point of sale.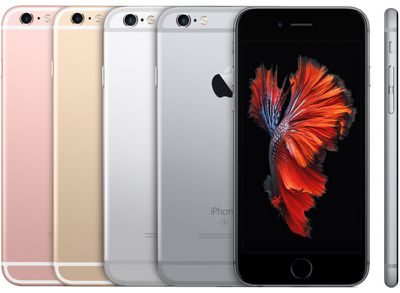 Eligible devices can be purchased for full retail price, or through T-Mobile's Jump financing program, and no smartphone trade-in is required. T-Mobile continues to offer up to $650 towards a balance owing or to pay off early termination fees to new customers that switch to the carrier.
The limited time offer is available in the U.S. at T-Mobile stores nationwide starting today, while supplies last, and also applies to Samsung's Galaxy S6 and Galaxy Note5 lineup and LG's G4 and V10 smartphones. The promotion can also be requested over the phone by calling 1-800-TMOBILE.
Simple Choice customers with approved credit are eligible to purchase up to 12 devices, meaning 6 devices at half off. T-Mobile@Work customers can also take advantage of the offer. The promotion does not allow customers to mix and match iPhones and Android-based smartphones.