AT&T Offering 'Buy One Get One Free' Deal on iPhone 6s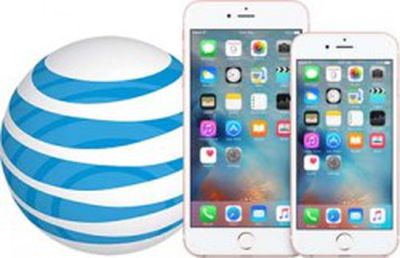 AT&T on Friday launched a new "Buy One Get One Free" promotion for the Galaxy S6, Galaxy Note 5 and select other Samsung smartphones, and MacRumors has learned the deal also applies to the iPhone 6s and iPhone 6s Plus.
Beginning today until December 31, 2015, AT&T customers who activate or upgrade to an iPhone 6s or iPhone 6s Plus on AT&T Next are eligible to receive a second 16GB iPhone 6s for free, or a $650 bill credit towards the purchase of another iPhone 6s or iPhone 6s Plus model.
The $650 bill credit is spread out into 28 or 30 monthly payments. AT&T Next 24 customers will receive $21.67 over 30 months, while AT&T Next customers with a down payment will receive $23.22 over 28 months, both totaling $650.
Any down payments are due at the time of sale, and monthly bill credits will appear within 2-3 bill cycles. The first payment will be a lump sum of any AT&T Next payments to that date. The original AT&T line must remain in good standing for eligibility.
AT&T has not publicly advertised its "Buy One Get One Free" deal for the iPhone 6s or iPhone 6s Plus, but customers should be able to visit participating AT&T stores or contact the carrier otherwise to learn more, including exact terms and conditions.