Dropbox Shutting Down Mailbox and Carousel in Early 2016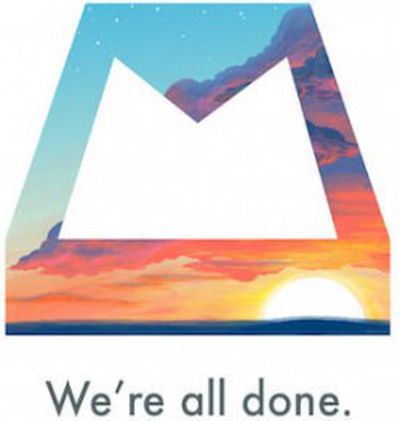 Dropbox has announced that it will be shutting down popular email and photo sharing apps Mailbox and Carousel on February 26, 2016 and March 31, 2016 respectively.
Dropbox originally acquired Mailbox in March 2013, and launched Carousel in April 2014. The company says it will be communicating directly with users of both apps in the coming days.
Mailbox users will no longer be able to sign in starting February 26, and Dropbox will disable and delete "Auto-swipe" patterns, return "Snoozed" emails to inboxes and delete all email drafts on that day. Mailbox has posted a FAQ to assist users with the transition.
Carousel timeline photos will remain available in Dropbox, and an export tool will be released early next year to save conversations or shared albums. In the meantime, photos within shared albums can be saved to Dropbox directly from the Carousel app. Carousel has posted a FAQ to help users with the transition.
Dropbox:
The Carousel and Mailbox teams have built products that are loved by many people and their work will continue to have an impact. We'll be taking key features from Carousel back to the place where your photos live—in the Dropbox app. We'll also be using what we've learned from Mailbox to build new ways to communicate and collaborate on Dropbox (you can see early signs of this focus with Paper).
Mailbox:
…As we deepened our focus on collaboration, we realized there's only so much an email app can do to fundamentally fix email. We've come to believe that the best way for us to improve people's productivity going forward is to streamline the workflows that generate so much email in the first place.
Carousel:
When we introduced Carousel in April 2014, we believed a standalone app would be a better way to experience photos. We're proud to have created a photo app that many of you use and love. However, over the past year and a half, we've learned the vast majority of our users prefer the convenience and simplicity of interacting with their photos directly inside of Dropbox.
Dropbox users who earned bonus space for using Mailbox or Carousel will retain that storage.