With the holiday shopping season underway, it is worth a reminder that Apple's annual extended return policy is now in effect on the Apple Online Store and at Apple Retail Stores in the U.S., U.K., Australia, Canada, Germany, Sweden and other countries.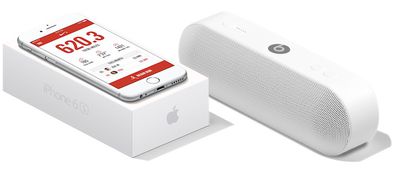 Most products and accessories purchased between November 1 and December 25 of this year are eligible for return until January 8, 2016, including the new Apple TV, Apple Watch, iPad Pro, iPhones, Macs and more. See a list of ineligible items.
The return date appears to extend to January 20, 2016 in some European countries, including Germany, Sweden and the U.K.
Apple products can be opened and used prior to the return date, but must be returned undamaged with the original packaging and all other items included in the box, such as charging cables, wall chargers, headphones and regulatory information.
When making a purchase at an Apple Retail Store, it is recommended that you ask for printed and emailed copies of your receipt. The printed receipt will indicate the return date for each product, which may vary depending on the product, store or location.
Apple also lists the return cutoff date on emailed receipts and under the Account section on the Apple Online Store. Some products purchased with Personal Pickup may not list a return date, in which case contacting Apple is recommended.

Apple's holiday policy allows returns until January 8, 2016 (Image: MacRumors/iPhone1)
Apple has not officially posted its holiday return policy online, so we cannot guarantee its availability everywhere, but we can confirm an iPad Pro and Magic Keyboard purchased November 12 in Canada are eligible for return until January 8, 2016.
All purchases made before November 1, 2015 or after December 25, 2015 are subject to Apple's standard 14-day return policy.