Apple has reportedly declined an offer made by the British singer-songwriter Adele to stock her newest album, 25, in Apple retail stores (via The Daily Mail). Meanwhile, the singer's agents at William Morris Endeavor -- a talent agency -- have pitched the Cupertino company on a possible $30 million tour sponsorship after the album debuts on November 20. It's not currently clear where the status of that offer is with Apple.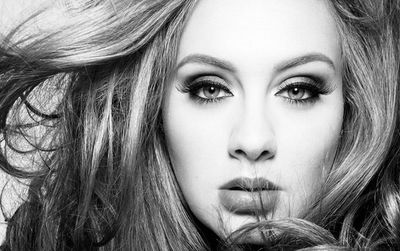 $30 million is about ten times more than the average marketing deal, but Adele's team is banking on the long-gestating album to be a hit when it launches later in November. The singer has already put out a single, "Hello," which is on track to set a record for most downloaded single and has already broken Vevo's previously most-viewed music video record with 27.7 million views in 24 hours. Still, with the brazen tactics at getting the singer a high-profile sponsor deal with the tech company, some in the industry question the success of such a partnership.
"Her team needs to be more realistic about an artist who doesn't have much of a history of working with corporate partners," one person familiar with the talks said.
The marketing team working for Adele is pushing for a physical copy-focus debut of 25, in the similar vein of Taylor Swift's 1989, which debuted a year ago this past Tuesday with exclusive tracks made available only in retail packages sold at Target. Similarly, 25 will get a Target-specific release with a "deluxe version" only available in the retail giant's physical locations, including three bonus tracks for fans.
"Hello" debuted on Apple Music simultaneously with other streaming services, but the upcoming record's physical sales approach may limit the streaming support it gets on November 20, although Adele's team has yet to confirm specifically where 25 will be available when it launches. If the $30 million deal goes through with Apple, it's likely 25 will see an exclusivity window with Apple Music at launch.