India-based consumer electronics chain Croma has announced a new partnership with Apple to introduce a few store-within-a-store locations in the country. Croma will host the Cupertino-based company's products at six of its retail locations as a test for the partnership, with hope to expand in the future (via The Economic Times).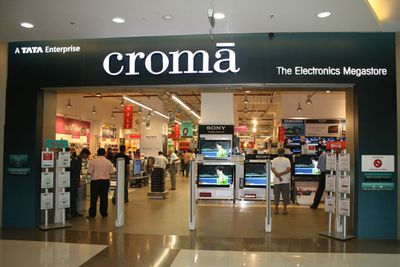 "We are proud to partner Apple to launch the Apple Store in India and extremely bullish about it," said Avijit Mitra, chief executive officer of Infiniti Retail, which owns Croma. "These stores will be modeled on the global design and will offer the best experience to consumers, showcasing the entire range of Apple products."
Five of the Croma locations introducing Apple support will be in Malad, Juhu, Oberoi Mall, Phoenix Mall and Ghatkopar, all located in Mumbai. The sixth, in the city of Bangalore, will be found at the Croma location in Jayanagar. All of the locations are expected to open by November 11 and will be between 400 and 500 square feet in size.
Due to India's strict real estate investment laws for foreign companies, Apple has yet to build one of its own full retail stores in the country, so the Croma partnership gives it a good opportunity to get a foothold in India's retail space without needing to build an entire location of its own. Apple CEO Tim Cook recently discussed expansion possibilities with India's Prime Minister Narendra Modi, including new manufacturing plants, Apple Pay, and the upcoming release of the iPhone 6s and iPhone 6s Plus in the country, on October 16.