iPhone 6s Supports T-Mobile Extended Range LTE on 700MHz Spectrum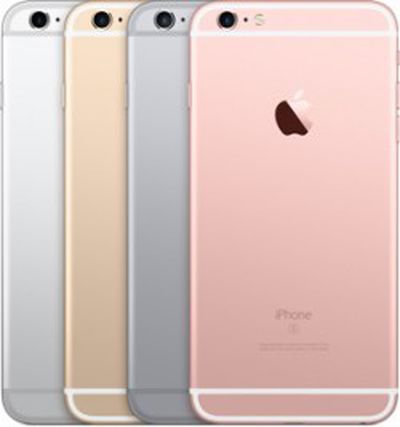 T-Mobile customers should notice an improved LTE experience in the United States with the iPhone 6s and iPhone 6s Plus, as Apple has included support for LTE band 12 on the new smartphones. Both GSM and CDMA models of the new iPhones support the 700MHz spectrum.
Model A1633 and Model A1634
LTE (Bands 1, 2, 3, 4, 5, 7, 8, 12, 13, 17, 18, 19, 20, 25, 26, 27, 28, 29, 30)

Model A1688 and Model A1687
LTE (Bands 1, 2, 3, 4, 5, 7, 8, 12, 13, 17, 18, 19, 20, 25, 26, 27, 28, 29)
T-Mobile uses the 700MHz spectrum to offer what it calls T-Mobile Extended Range LTE across the U.S., which it says extends the network's LTE signal twice as far from its cellular towers and works four times better in buildings. T-Mobile Extended Range LTE is live in 170 markets and covers more than half of the American population.
T-Mobile plans to cover another 600,000 square miles with Extended Range LTE over the next three months, expanding coverage to over 260,000 homes each week to reach over 350 markets across the U.S. T-Mobile shared a map of its projected cellular coverage in the U.S. through the end of the year to highlight its progress.

T-Mobile's projected LTE coverage in the U.S. by the end of 2015
T-Mobile is confident enough that customers will be satisfied with their network coverage that it has
announced
a Lifetime Coverage Guarantee for the iPhone 6s and iPhone 6s Plus purchased through JUMP! On Demand. The carrier will unlock your iPhone and offer partial refunds to customers that are unhappy with their coverage.
For as long as you use your iPhone 6s or 6s Plus on T-Mobile, if you aren't completely satisfied with your coverage experience we'll refund you for every penny you've paid for your new device in the first month, or after that, we'll unlock it at no charge so you can use it with one of the other wireless companies. We'll even refund up to a full month of your service.
T-Mobile has also announced that it will be offering the iPhone 6s through JUMP! On Demand for $0 down with equal monthly payments of $20 for 18 months. At the end of the 18 months, you can return your iPhone to T-Mobile and pay nothing more or pay an additional $164 more to keep the iPhone 6s -- a total cost of $524, which is $125 cheaper than Apple's $649 price.
T-Mobile CEO John Legere also announced on Twitter that the carrier will begin selling the Apple Watch, although he stopped short of providing a specific release date. Since launching in April, the Apple Watch has slowly been expanding to resellers such as
Best Buy
in the U.S. and other countries following a period where sales were limited to Apple Stores and select fashion boutiques.