Apple Working With More Than 40 Tech Companies to Make iPad a Better Work Tool
Apple is working with more than 40 technology companies to make the iPad a better work tool, according to a new report by The Wall Street Journal. The initiative, which is called the Mobility Partner Program (MPP), is an effort to change the way business is done and boost lagging iPad sales.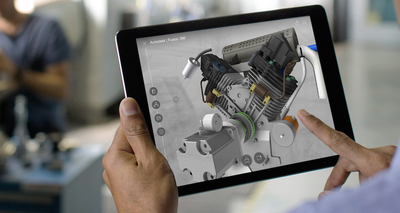 The initiative is a bet that Apple, which has never been a big player in the $2 trillion annual spending on workplace technology, can grab a bigger slice of the market by reshaping the nature of work in mobile-friendly settings—where Apple has an edge.
Apple's partners in the program include smaller companies like accounting firm Xero, digital cash register company Revel Systems, and field-service software firm ServiceMax. Some partners, like Xero, have been invited to train Apple business specialists while other undisclosed partners were invited to an Apple sales conference in March, an event that is typically closed to company outsiders.
Within the program, Apple reviews its partners' apps and makes suggestions on their work. Apple has also suggested that companies who make complementary apps work together to make their apps compatible, ensuring a richer experience for users. In fact, the partnership has also worked in the reverse, with the Cupertino company's partners getting Apple in touch with business customers in a way it hasn't before.
However, the program is still shrouded in secrecy. It's unclear which companies are participating in the program, and some of Apple's partners don't even know the other participating companies or what their role is in selling apps. Apple also doesn't want companies to refer to the program by its given name, MPP, in public.
The new initiative is similar to the exclusive partnership Apple and IBM forged last year, in which IBM will begin selling iOS devices to corporate customers and develop 100 industry-specific native apps. As iPad sales continue to shrink and the tablet market continues to decline, it's likely Apple feels boosting enterprise sales of its tablets could offset lack of consumer demand.