Apple Expected to Launch New iMacs With Improved Processors and Display Quality This Quarter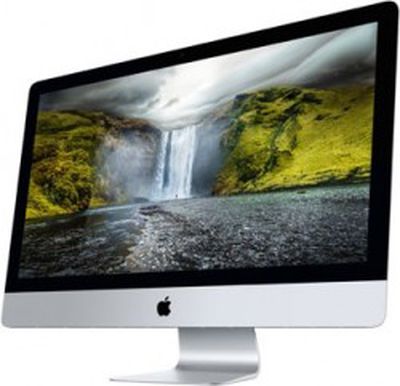 Apple's iMac line is set to receive a significant boost this quarter in the form of a refresh including new processors and improved display quality, according to KGI Securities analyst Ming-Chi Kuo. Display improvements are said to arrive in the form of greater color saturation, but Kuo makes no mention of whether Apple is planning to extend Retina display options to the smaller 21.5-inch iMac lineup.
We believe Apple will introduce new iMac models in 3Q15, which are expected to have key selling points such as more powerful processors and much better display quality. We predict the panel will use a LED phosphor material called KSF to notably boost color saturation.
While Apple has released several 27-inch Retina iMac models since last October, the remainder of the iMac lineup has not been updated since September 2013 as Apple has had to wait for Intel to release new desktop processors that could allow for a substantial update. With Broadwell processors starting to trickle out and Skylake right around the corner, it appears Apple will finally be able to offer a substantial upgrade for the entire iMac family.
Kuo believes that an inventory draw-down in the second quarter, the upcoming new iMacs, and promotions such as the current Back to School program will drive strong sequential growth in iMac shipments for the current quarter, perhaps doubling quarter-over-quarter to one million units. The third calendar quarter is typically very strong for Apple's Mac segment with much of the world in the midst of back to school shopping.