Apple Released the iPhone Eight Years Ago Today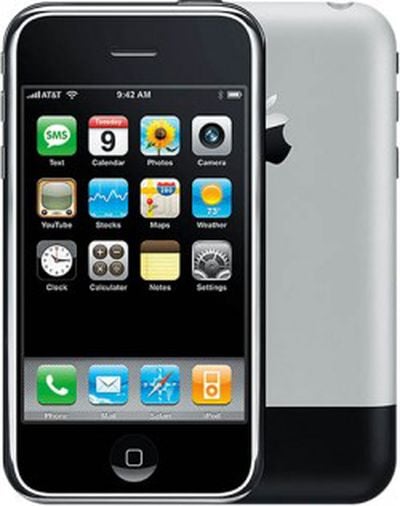 Eight years ago today, the smartphone market changed forever. On June 29, 2007, Apple released the original iPhone with a sleek form factor and revolutionary multi-touch screen and significantly disrupted an industry then dominated by companies such as Nokia, BlackBerry, Sony and Motorola.
The original iPhone was exclusive to AT&T in the United States before launching in the United Kingdom, France, Germany, Portugal, Ireland and Austria in November 2007. The 8GB model initially cost $599 on a two-year contract until Apple dropped the price to $399 in September 2007, far more expensive than today's starting price of $199.
The eighth anniversary of the original iPhone's release takes place just one day before the worldwide debut of Apple Music, another launch that could prove historic as Apple attempts to enter the crowded streaming music market alongside Spotify, Pandora, Google Play Music, YouTube and other players. Fittingly, many people will try Apple Music for the first time using an iPhone.
Apple has since sold hundreds of millions of iPhones around the world and launched ten models in eight years, ranging from the iPhone 3G and iPhone 3GS to the iPhone 6 and iPhone 6 Plus. In the second quarter, the iPhone accounted for nearly 70% of Apple's revenue alongside the iPad, Mac, iTunes and other products and services.