After posting an open letter to Apple on her Tumblr page about Apple's free streaming policy for its upcoming music service, popular artist Taylor Swift managed to get the company to change course -- Apple now planning to pay artist royalties during its three-month free trial period of Apple Music. But, thanks to a new statement provided to The Wall Street Journal, it appears artists' satisfaction with the policy change could become turbulent again, with the Cupertino-based company suggesting the royalty rate during the free trial period will be somewhat lower than normal.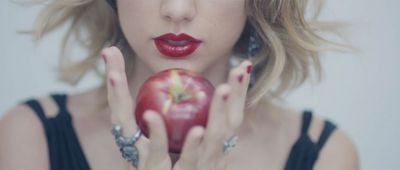 Apple declined to say how much it plans to pay during the trial period, though it said the rate will increase once customers start paying for subscriptions. In the first three months of the service's life there will be no subscriber royalty rate on which to base the rates. The company could find other ways to calculate a rate and is expected to share its plans with music companies soon.

Apple risks raising the ire of Ms. Swift and others if it comes in with what would appear to be a lowball offer.
Attempting to ballpark Apple's possible payment rate for the free trial, The Wall Street Journal compares the Apple service to Spotify's free, ad-supported option, which they point out pays royalties of "about one-fifth of the subscription service." Last December, that was essentially 0.14 of a cent for each listen in the United States, which Spotify had to pay a grand total of $5.8 million for its free tier alone for the month.
If Apple goes in under its traditional 71.5 percent revenue sharing policy -- which is likely to happen given the wording used when speaking to the WSJ -- it could still end up paying out millions of dollars to the various artists, songwriters, and producers that Swift became the defacto figurehead of after Apple listened to her letter over the weekend.
Although, as the WSJ points out, some in the industry appeared content with the original free trial period policy, given Apple's promise of an above-industry standard of 71.5 percent royalty payment, compared to the basic 70 percent payed out by competitors such as Spotify and Google. Apple has yet to comment any further on the issue, but its shifting viewpoint on the topic, so close to Apple Music's launch, is undeniably an impressive feat for Swift.