Publishers Upset Over Apple's Opt-Out Terms for Inclusion in iOS 9 News App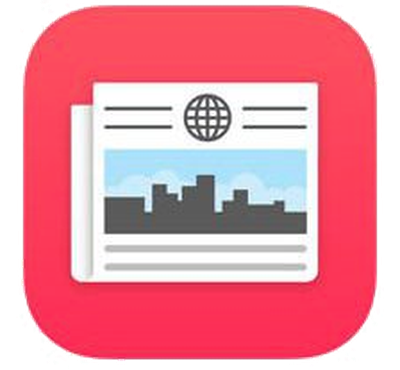 Apple recently sent a mass email to news publishers to introduce them to Apple News, an upcoming Flipboard-inspired app for iOS 9 that will deliver curated news and magazine stories with custom layouts, photo galleries, videos and animations optimized for iPhone, iPad and iPod touch.
The email has ignited some controversy in the news and blogging community over the past week, according to the BBC, which reports that some writers are disappointed about Apple's decision to automatically include a website's RSS feeds in Apple News unless they specifically opt out by replying to the email.
"Let me get this straight, Apple: you send me an e-mail outlining the terms under which you will redistribute my content, and you will just assume that I agree to your terms unless I opt out?" wrote Plausible Labs programmer Mike Ash on his personal blog. "This makes typical clickwrap EULA nonsense look downright reasonable by comparison. You're going to consider me bound to terms you just declared to me in an e-mail as long as I don't respond? That's completely crazy. You don't even know if I received the e-mail!"
Some bloggers argue that not all publishers are guaranteed to see the email, which could easily be overlooked or buried in a spam inbox, leading to their content being featured on Apple News without their knowledge or explicit consent. Apple also has permission to place advertising next to or near a publisher's content without providing any compensation, and will pass on any legal fees to publishers.
You agree to let us use, display, store, and reproduce the content in your RSS feeds including placing advertising next to or near your content without compensation to you. Don't worry, we will not put advertising inside your content without your permission.

You confirm that you have all necessary rights to publish your RSS content, and allow Apple to use it for News as we set forth here. You will be responsible for any payments that might be due to any contributors or other third parties for the creation and use of your RSS content.

If we receive a legal claim about your RSS content, we will tell you so that you can resolve the issue, including indemnifying Apple if Apple is included in the claim.

You can remove your RSS feed whenever you want by opting out or changing your settings in News Publisher.
Apple News is highlighted as one of the main features on the iOS 9 preview page, so it is no surprise that Apple is attempting to have as much content available on the platform at launch as possible. It is clear, however, that many publishers would have appreciated the terms of Apple News being set on an opt-in rather than opt-out basis. Apple so far has not commented on those concerns.