Cadillac Announces CarPlay and Android Auto Support Coming to 2016 Models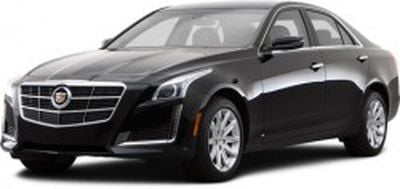 GM today announced that its luxury car brand Cadillac will add CarPlay and Android Auto support to its 2016 model year vehicles, which will begin rolling out this summer.
CarPlay will be available in all 2016 vehicles equipped with a CUE 8-inch multi-touch screen, excluding the SRX Crossover, while Android Auto will be phased in at a later date.
"Cadillac CUE provides owners a smart and simple way to access both Android Auto and Apple CarPlay. A "Projection" icon will appear on the CUE screen, to enable simpler, easier access to key smartphone functions, including navigation, contacts, hands-free text messaging and select applications supported by Apple or Google."
CarPlay-equipped vehicles have a built-in touchscreen display that provides quick and easy access to Maps, Phone, Messages, Music, Podcasts and third-party apps such as Spotify, Rdio, iHeartRadio, CBS Radio and MLB At Bat. CarPlay also uses Siri voice control and interfaces with your vehicle's knobs, dials and buttons for hands-free or eyes-free control of your iPhone.
Apple also introduced a handful of CarPlay improvements during its WWDC keynote this week, including support for apps developed by carmakers to control the in-car experience and compatibility with larger and wider screens. CarPlay will also function wirelessly in future vehicles, eliminating the need to take your iPhone out of your pocket or bag after getting in your vehicle.
GM is also adding CarPlay support to 14 new 2016 Chevrolet models later this year.