Apple Fitness Director Jay Blahnik Hosting Special Events at Asia-Pacific Retail Stores
Apple's Director of Fitness and Health Technologies Jay Blahnik is touring the Asia-Pacific region this week to host live Q&A sessions with popular personal trainers and other well-known icons at Apple Stores in Australia, China and Japan. The special events focus on the intersection of health, fitness and technology, such as how to live a better life by maintaining a healthy body and mind.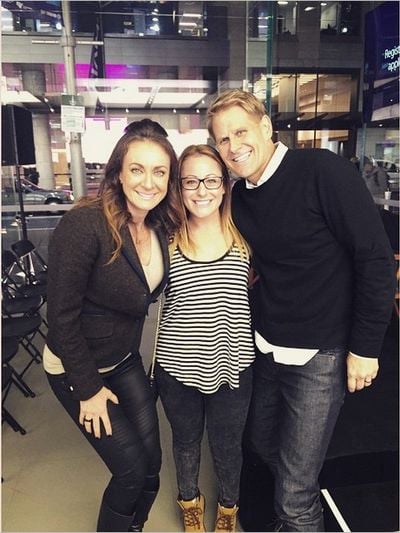 Blahnik posing with personal trainer Michelle Bridges and a fan in Sydney (Instagram)
Blahnik sat down with Australian personal trainer Michelle Bridges for a live Q&A session at the Apple Store in Sydney, Australia on May 29 before heading to the Omotesando Apple Store to speak with technology journalist Nobi Hayashi in Tokyo, Japan earlier today, as noted by
Macotakara
. Blahnik will now travel to Beijing for an event with Chinese action filmmaker Donnie Yen at the Apple Store in China Central Mall on June 3.
Prior to joining Apple in July 2013, Blahnik was a
Nike FuelBand consultant
for almost 20 years and an award-winning fitness instructor and personal trainer. As health and fitness director at Apple, he has played an instrumental role in development of the Apple Watch, working in the company's
top-secret health and fitness lab
where it has collected over 18,000 hours of health and fitness data from employee workout sessions.