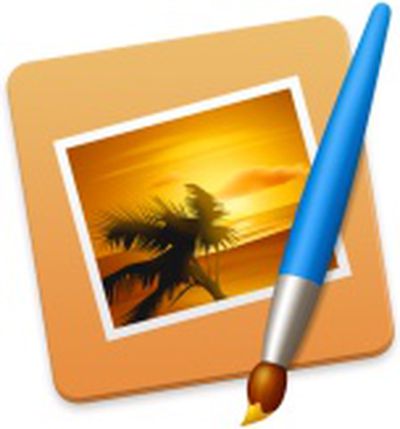 Popular image editing app Pixelmator was today updated to version 3.3.2, introducing a more powerful repair tool and introducing support for the new Photos app and the Force Touch trackpad found in the new MacBook and the recently updated 13-inch Retina MacBook Pro.
Pixelmator's repair tool (the bandaid icon in the app) lets users remove unwanted objects from photos in just a few minutes using a paintbrush, and in 3.3.2, the repair tool has been improved to be faster and more efficient, resulting in even cleaner results when removing an object from an image.
Repair tool is one of our many secret scientific projects that is fun and interesting to work with. We even used the new Mac Pro (because it's extremely fast and powerful) to automatically improve our Repair technology algorithms.

Since there are numerous ways to repair any area of an image, our Mac Pro worked incredibly hard for months to find the best algorithm. It analyzed millions of possible ways to repair areas of various complexity and then it compared the speed and quality ratio of each final result. Lastly, our Mac Pro (this is really awesome) derived with a repairing strategy that gives the optimal result every single time. How smart is that!
After updating to 3.3.2,
Pixelmator
users with a Force Touch trackpad can use it for pressure sensitive painting. The Force Touch trackpad sensors detect how much pressure is being applied to the trackpad, and
Pixelmator
uses that information to change the size of the brush while painting for thicker or thinner lines.
With Photos for OS X support, also included in the new update, Pixelmator users can access their Photos libraries from within the Photos Browser inside the Pixelmator app.
Pixelmator can be downloaded from the Mac App Store for $29.99. [Direct Link]