Amazon Cloud Drive Now Includes Unlimited Cloud Storage Plans
Amazon on Thursday announced two new unlimited cloud storage plans for Amazon Cloud Drive, enabling users to store an endless amount of photos, videos, movies, music, and files. Amazon users can choose either the Unlimited Photos Plan for $11.99 per year or the Unlimited Everything Plan for $59.99 per year, with a free three-month trial available for each plan for customers that want to try the service.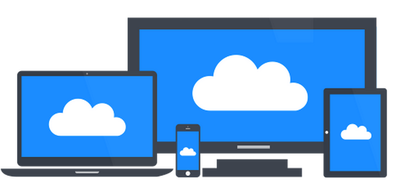 The lower-tier Unlimited Photos Plan allows for an unlimited number of photos to be stored on Amazon Cloud Drive, alongside up to 5GB of additional storage for videos, documents and other files. The more expensive Unlimited Everything Plan allows for unlimited storage of photos, videos, files, documents, movies and music with no restrictions. Amazon Prime members are already provided with an Unlimited Photos Plan at no additional cost.
"Most people have a lifetime of birthdays, vacations, holidays, and everyday moments stored across numerous devices. And, they don't know how many gigabytes of storage they need to back all of them up," said Josh Petersen, Director of Amazon Cloud Drive. "With the two new plans we are introducing today, customers don't need to worry about storage space—they now have an affordable, secure solution to store unlimited amounts of photos, videos, movies, music, and files in one convenient place."
The addition of unlimited cloud storage makes Amazon Cloud Drive a more competitive alternative to other cloud storage services such as iCloud Drive, Google Drive, Microsoft OneDrive and Dropbox. Apple does not offer unlimited iCloud storage, providing customers with tiered storage options of 20GB, 200GB, 500GB or 1TB for between $0.99 and $19.99 per month. Google and Microsoft also have capped storage plans, while Dropbox offers unlimited storage to business customers only.