Apple Launches 'Global Volunteer Program' to Encourage Employees to Volunteer in Local Communities
Apple today notified its employees about a new volunteer program that it's launching, which is designed to encourage Apple employees in select locations to volunteer in their local communities.
Under the new Apple Global Volunteer Program, Apple is offering employees a way to receive training and tools to help them create and publicize local volunteer events to better their communities. The program, currently available in the United States, Sydney, and Cork, also aims to help employees find activities to volunteer for.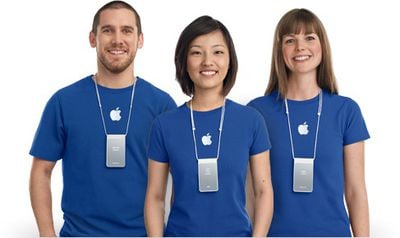 Since its launch in 2011, the Apple Matching Gifts Program has been an astounding success, with a combined total of over $78 million donated to charities and non-profits around the world. Now employees in the U.S. have a new way to make an even bigger impact on the causes they care about where they live: the Apple Global Volunteer Program. The program empowers employees to become Volunteer Champions and receive training and tools to help organize and publicize volunteer events in their communities. It also makes it easy for employees to find activities where they can volunteer their time and qualify for Matching Gifts. Right now we're piloting the program in the U.S., Sydney, and Cork with the goal of expanding it worldwide in the future.
The launch of the Apple Global Volunteer Program comes just months after Apple made efforts to expand employee benefit packages under the direction Denise Young Smith, who took over as head of human resources at Apple early last year. Improved benefits included more maternity/paternity leave for parents, educational reimbursements, and an expansion of Apple's long-running donation matching program.
Apple's Matching Gifts Program [PDF] has existed since 2011, seeing the company match the money its employees contribute to charities (up to $10,000 per employee per year), but with the expansion, Apple also began matching time volunteered. As of October 2014, Apple donates $25 per hour to any non-profit where an employee volunteers.
As stated in the memo sent to employees, Apple's charitable efforts have thus far raised a combined total of $78 million for charities and non-profit organizations around the world.