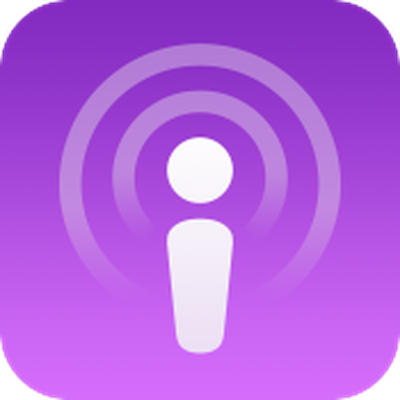 The continued rise of smartphone and tablet adoption and the addition of Podcasts as a stock app on iOS 8 has resulted in significant growth for podcasts in the United States, reports Ad Age. Overall consumption of podcasts experienced 18% growth in the U.S. between Spring and Fall 2014 as Americans now listen to approximately 21.1 million hours of podcasts per day, according to Edison Research.
The resurgence of podcasts arrives around a decade after the audio format became established for iPod and iTunes, and the sudden rise in popularity has some podcast makers excited. "Creatively, we are entering a new golden age," said Matthew Lieber, co-founder of the podcasting startup Gimlet Media. "In terms of the golden age of the business," he added, "we're just getting started."
A direct beneficiary of the so-called "podcast renaissance" is Serial, a spin-off of This American Life that has amassed close to 72 million downloads since it started being aired last fall. Serial is based upon a Baltimore murder case in 1999, in which detectives arrest the ex-boyfriend of a high school senior that disappears after school one day. All twelve episodes are available through iTunes and on the Serial website for free.
While we may be entering the "golden age" of podcasts, the report finds that brand advertisers are still spending significantly less dollars on the medium than more traditional forms of media such as broadcast television, radio, newspapers and magazines. Advertising agency ZenithOptimedia reported last year that podcast ad spending growth would remain flat through at least the next two years.
Podcasting has been an advertising backwater. A ZenithOptimedia report from June 2014 -- before "Serial" debuted -- said podcast ad spending would remain at $34 million annually through 2016. That's a small fraction of what marketers earmark for other media. Ad buyers and media executives say about 80% of the ads played during podcasts are direct-response, prompting listeners to visit a website or call a 1-800 number. Only 20% represents brand advertisers.
The rise in popularity of podcasts is attributed to several other factors, including the wider availability of connected cars that make in-car listening to podcasts much easier for daily commuters. New York Magazine noted last October that the renaissance of podcasting goes hand-in-hand with the improved quality of podcasts, as more content makers turn to the platform as a cheaper alternative over hosting a TV show or radio show.
Podcasts emerged around 2005 as episodic audio series that can span anywhere from a few minutes to several hours in length. Apple users with an iPhone, iPad, iPod, Mac or other device to listen with can subscribe to podcasts through iTunes to receive the latest podcasts. A wide range of podcasts are available in iTunes based on genres such as news, technology, fashion, food and restaurants, general talk shows, education and more.