An In-Depth Look at Apple Watch Band Options and Potential Pricing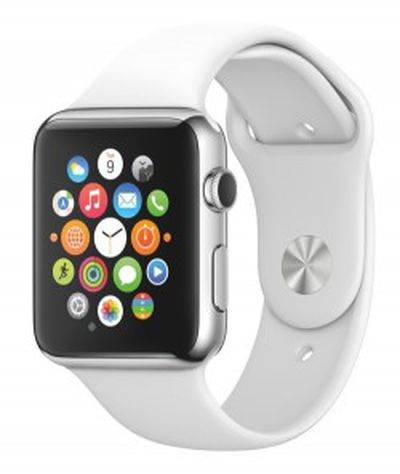 Daring Fireball's John Gruber today published a piece going in-depth on what he believes Apple's upcoming Apple Watch wearable will sell for, how the various accessory bands will be sold at retail, and just how much the all-gold Apple Watch Edition could possibly cost.
Taking a step back from the tech industry, Gruber looked at the upper tier of the fashion accessory market and decided to revisit his early fall guess that the lowest price the Apple Watch Edition could sell for would be $5,000. He began asking "friends who might know" whether they thought that estimate was too high.
The answer has always been "No". But the way I've been told "No" has given me the uneasy feeling that I've been asking the wrong question. I should have been asking if $5,000 is too low.

I now think Edition models will start around $10,000 — and, if my hunch is right about bands and bracelets, the upper range could go to $20,000. I was off by a factor of two, and my friend Vincent, I think, nailed it back on the day Apple Watch was introduced.
Due to Apple's decision to remain silent on many details of Apple Watch pricing structure so far, Gruber, like many others, assumed the interchangable bands shown off at last September's reveal event would be able to be purchased separately. Watch wearers could, in essence, dress up a Sport Edition with a Milanese Loop, or exchange a nice leather band of a higher-tier model with a Sport band. Gruber now notes, however, that this does not appear to be the case, with band options for each watch version being limited.
He points to a list of bands available for the mid-tier stainless steel Apple Watch model. As presented on Apple's site, the list starts with the Sport band and ends with the higher-quality Space Black Stainless Steel with Link Bracelets. Besides differences between each band's 38mm and 42mm sizes, Gruber argues this ordering is an indication of price from least to most expensive.
So I'm thinking the regular Apple Watch will come in at least five pricing tiers:

1. Entry: Sport Band, black or white.
2. Regular leather: Classic Buckle, you'll get it in black and you'll like it.
3. Milanese Loop.
4. Deluxe leather: Modern Buckle for 38mm models, Leather Loop for 42mm models. Each with a choice of three colors.
5. Link Bracelet.

You'll pay a premium for color straps and advanced clasp mechanisms, and you'll pay even more for the Link Bracelet.
He isn't sure the same ordering rules will apply to the expensive Apple Watch Edition, however, with a small list of six variations, he thinks their placement on the website "almost certainly does not correspond to price."
Gruber's full piece is well worth a read, as it offers a thorough analysis of the various band options and how they will likely pair up with the various watch collections. With three different watch collections, two casing sizes, and a number of different bands that will likely vary substantially in price, the Apple Watch appears set to be available at a wide range of price points starting at the base price of $349 and quickly ramping up from there.
News and rumors about the Apple Watch and all of its editions have been building since Tim Cook announced the device's launch window sometime in April. Most recently it was reported that Apple is allowing select third-party developers to visit the company's Cupertino headquarters to help them put the finishing touches on their various Apple Watch apps before the big launch. It remains unclear, however, just how long Apple will wait to announce full details on pricing and availability.