StackSocial began offering eight Mac apps in its "Ultra-Premium" bundle today, which includes Cultured Code's Things 2, an Apple Design Award winner, and Realmac Software's Typed, which was just released in December. The bundle is priced at $44.99, but StackSocial is offering MacRumors readers a $5 discount with coupon code MRULTRA5, bringing the price down to $39.99.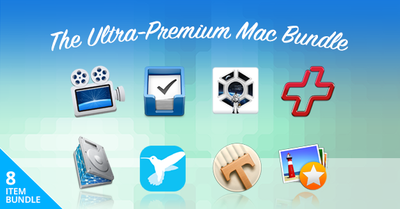 The total retail value of all eight apps is $469, so the bundle at $39.99 offers a significant savings compared to buying each app individually. The apps included are:
- ScreenFlow 5 ($99.99) - screen recording tool
- Things 2 ($49) - task manager
- Sid Meier's Civilization: Beyond Earth ($49.99) - turn-based strategy game
- ProSoft Data Rescue 4 ($99.99) - data recovery utility
- ExpanDrive 4 ($49.95) - directly access files stored in many popular cloud services
- AfterShot Pro 2 ($79.95) - photo editor
- Typed ($24.95) - text editor
- Snapselect ($24.99) - photo sorter for finding and eliminating duplicate and similar photos
Civilization: Beyond Earth was originally announced for Mac last April and debuted in the Mac App Store in November. ScreenFlow previously won an Apple Design Award several years ago.
The Ultra-Premium Bundle is available until March 5.
MacRumors is an affiliate partner of StackSocial.