iPhone 6 Demand Remains Strong As Supply Improves
Demand for the iPhone 6 and iPhone 6 Plus has been growing even as Apple has significantly boosted available supply, according to a new survey conducted by Piper Jaffray analyst Gene Munster. According to Munster, who surveyed 1,004 U.S. consumers about their upcoming smartphone purchase plans, demand for the iPhone has only increased since the iPhone 6 and 6 Plus launched in September.
Of consumers surveyed who plan to buy a smartphone in the next three months, 50 percent said they planned to buy an iPhone. In a similar survey conducted in September, only 47 percent were planning on purchasing an iPhone. In 2013, demand for the iPhone 5s fell following the device's launch, whereas demand for the iPhone 6 appears to be rising.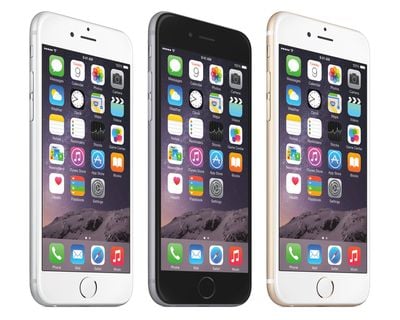 We conducted a survey of 1,004 US consumers. Of those looking to purchase a smartphone in the next three months, 50% said they plan on purchasing an iPhone vs. 47% in September, following the iPhone 6 announcement. By comparison, demand for the iPhone decreased from 50% in Sep-13 to 44% in Dec-13 following the iPhone 5S launch. Overall we believe this shows that consumers are extremely interested in the larger screen iPhone 6, a testament to the strength of the current upgrade cycle.
Munster also notes that supply checks have pointed towards increased numbers of iPhone 6 and 6 Plus devices in retail stores. As of last week, 77.6 percent of stores had iPhone 6 units in stock, compared to 56.1 percent two weeks ago.
Apple's online store shipping estimates also point towards a significant increase in supply, with Apple growing close to reaching supply/demand balance. Over the course of the last few weeks, iPhone 6 and 6 Plus shipping estimates have improved from 7 to 10 days to just a single business day. As of Thursday, December 18, 16 and 64GB iPhone 6 and 6 Plus models ship from Apple within a day, while the more constrained 128GB models ship within 3 to 5 days.