BBC Documentary Claims Apple Fails to Protect Chinese Factory Workers
Earlier this week, BBC One announced plans to air a documentary called Apple's Broken Promises, detailing the factory conditions of the overseas workers who are creating components and assembling the company's iPhones.
Apple's Broken Promises is set to air tonight, but ahead of the documentary's launch, BBC News has published a story outlining what they discovered when they visited Pegatron factories in China and mines in Indonesia.
During the visit, the BBC found that workers at Pegatron factories were forced to put in long hours assembling Apple devices, and that there were violations with ID cards, dormitories, work meetings, and juvenile workers.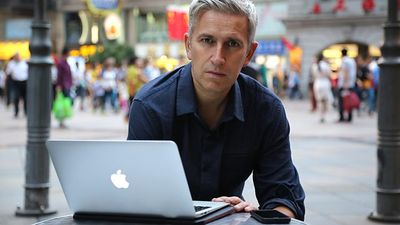 Multiple reporters went undercover at the factory as part of the documentary, and one did not receive a day off after working 18 days in a row while another was exhausted by the long hours. There were also workers who were filmed falling asleep during 12-hour shifts.
One undercover reporter, working in a factory making parts for Apple computers, had to work 18 days in a row despite repeated requests for a day off.

Another reporter, whose longest shift was 16 hours, said: "Every time I got back to the dormitories, I wouldn't want to move.

"Even if I was hungry I wouldn't want to get up to eat. I just wanted to lie down and rest. I was unable to sleep at night because of the stress."
Undercover reporters were forced to do overtime, which is supposed to be voluntary, and the housing conditions were less than desirable, with one reporter subjected to a dormitory where 12 workers shared a single room. Another reporter had to attend after work meetings off the clock, receiving no compensation.
In response to the BBC's allegations, Apple released a statement suggesting that it's doing more than any other company to improve working conditions for factory employees. The company also said it monitors working hours at Pegatron, with employees at the factory averaging 55 hours per week.

"We are aware of no other company doing as much as Apple to ensure fair and safe working conditions.

"We work with suppliers to address shortfalls, and we see continuous and significant improvement, but we know our work is never done."
Apple also told the BBC that the overcrowding in the dormitory has been resolved, and that suppliers are required to retroactively pay workers if they have not received compensation for meetings.
The BBC's trip to Indonesia led the documentarians to allege that tin from illegal mines could be entering Apple's supply chain without its knowledge. Children were found digging tin ore in dangerous conditions, with the tin eventually being sold to a smelter that's on Apple's list of suppliers. Apple told the BBC that the situation in Indonesia is "complex" as thousands of miners sell tin through middle men.
Apple often finds itself in the spotlight over the conditions at the factories where its product components are produced, but over the last few years, the company has established a strict code of conduct for suppliers that prevents underage labor and provides safe, comfortable working and living conditions for workers.
Apple also maintains a Supplier Responsibility Team that performs regular audits to ensure compliance, but factory conditions continue to be an ongoing issue for Apple due to both the sheer number of suppliers the company works with and the fact that factories benefit from producing large quantities of product at a low cost.
The full documentary will be shown on BBC One on December 18 at 9:00 PM U.K. time, and it will be replayed later on BBC iPlayer.
Update: The BBC has added a video clip from the documentary.
Note: Due to the political nature of the discussion regarding this topic, the discussion thread is located in our
Politics, Religion, Social Issues
forum. All forum members and site visitors are welcome to read and follow the thread, but posting is limited to forum members with at least 100 posts.