Apple today announced on its website (via ifoAppleStore) that it will be opening a new store in Toledo, Ohio this Saturday, December 6. The store will be located at the Franklin Park Mall, which is home to a number of high-end and casual retailers. ifoAppleStore notes that this newest Apple Store carries a roll-out number of 266, which indicates that the store has been planned for years. Newer Apple Stores carry a 600-series rollout number.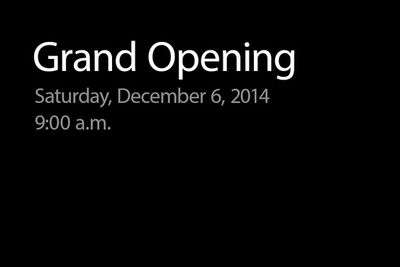 The Franklin Park Mall location marks Apple's first store in Toledo and eighth total in the state of Ohio. Apple's other stores in the state include locations in Akron, Cincinnati, Columbus, Westlake, and Woodmere.
The Apple Store Franklin Park Mall opens at 9:00 A.M. this Saturday, December 6, and the company is expected to hand out commemorative T-shirts to the first 1,000 customers to visit. The location has also already begun accepting reservations for workshops and Genius Bar appointments.