Aaron Sorkin on Jobs Biopic: Casting Announcement Imminent, 'Heroine' Will Be Daughter Lisa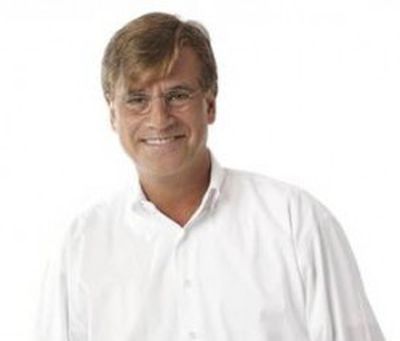 In a new interview with The Independent, screenwriter Aaron Sorkin shares a few more details regarding his upcoming movie about Steve Jobs, noting that while there is no word on who will play the leading role yet, an announcement is imminent.
Leonardo DiCaprio and, more recently, Christian Bale, pulled out, the latter because of the sheer demands of the role: "It's a 181-page script, about 100 of it is that one character," says Sorkin. The frontrunner is now believed to be Michael Fassbender. Sorkin, today, can confirm only that an announcement is imminent.
As previously shared by Sorkin, the film will focus on three 30-minute scenes showing Jobs backstage before the announcement of the Mac, NeXT, and the iPod.
Sorkin also reveals in the new interview that the character of Jobs' daughter Lisa will play a major role as the "heroine" of the film. Lisa Brennan-Jobs had declined to contribute to Walter Isaacson's authorized biography of her father while he was alive, but has worked with Sorkin on the screenplay for the film.
"[I]in the case of Steve Jobs, it's the relationships he had – particularly with his daughter, Lisa – that drew me to it," he says. Jobs initially denied paternity of his daughter, now 36, though they later reconnected and she lived with him in her teens. "She didn't participate in Walter Isaacson's book, because her father was alive at the time, and she didn't want to alienate either of her parents, so I was very grateful that she was willing to spend time with me," says Sorkin. "She is the heroine of the movie."
Sorkin's Jobs film does not yet have a release date, but with Slumdog Millionaire director Danny Boyle on board and casting starting to firm up, things are clearly moving forward.