Owners of 128 GB iPhone 6 and 6 Plus Models Reporting Crashing and Boot Loop Issues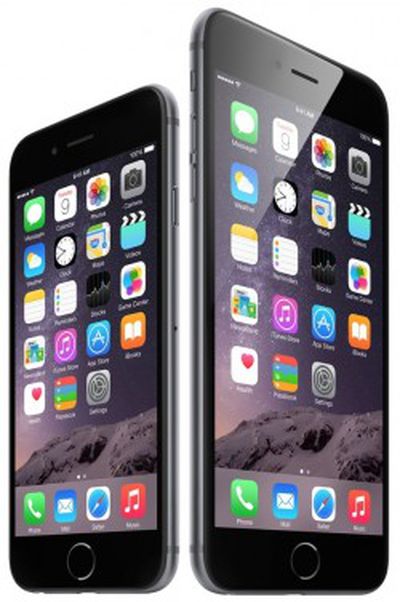 A number of iPhone 6 and 6 Plus owners have been reporting an issue with the device that causes it to crash and remain stuck in a boot loop following a restart. The issue appears to primarily affect 128 GB models, particularly those with larger app libraries, and some suggest it may be a hardware problem associated with the increased storage available on that device.
While the exact cause of the issues has not been determined, speculation by industry contacts speaking to BusinessKorea (via G for Games) suggests the problem may lie in the controller for the TLC (triple-level cell) NAND flash included in the device. This issue reportedly is new to the iPhone as Apple previously has typically used MLC (multi-level cell) NAND flash in its iPhone units. The only recourse for owners experiencing this boot loop is to bring their phone back to Apple and request a replacement.
Some in the industry point out that considering that technical defects mainly occur in the 128GB version of the iPhone 6 Plus, there might be a problem in the controller IC of triple-level cell (TLC) NAND flash. [...]

As numerous reports of low read performance of the Samsung SSD 840 and 840 EVO using TLC NAND flash have surfaced on the Internet, a problem in the controller IC is considered to be the more likely cause of the defects.
The report says Apple could be facing a "huge potential recall" to address the issue, but the claim is purely speculative given that the prevalence of the problem has not been established and an exact cause remains undetermined.
While Apple's iPhone 6 and 6 Plus have generally been praised since their release in September, the devices have experienced a few issues related primarily to software. In a problematic release, Apple's iOS 8.0.1 update disabled cellular service and Touch ID on the new iPhone models. Other reports pointed to a Bluetooth problem with owners claiming to have difficulty connecting to Bluetooth-enabled car stereo systems after purchasing a new iPhone model or updating their existing phone to iOS 8, an issue that appears to have been largely addressed with iOS 8.1.