New 2014 Mac Mini Has Soldered RAM, Not User Replaceable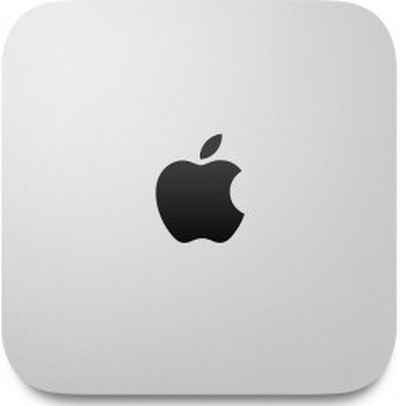 After going more than two years without an update, Apple's Mac mini was refreshed yesterday, adding Haswell processors, Intel HD 5000/Iris graphics, 802.11ac Wi-Fi, and PCI-based flash storage options for the higher-end models.
Unfortunately, the upgrade was disappointing to some Mac mini fans as Apple stopped offering a build-to-order quad-core processor upgrade and dual-drive storage options that exceed 1TB.
Many have speculated that the Mac mini also includes soldered RAM, which has now been confirmed by Macminicolo's Brian Stucki. According to Stucki, the RAM in the Mac mini is "not user accessible," which means those who purchase Mac minis are limited to 16GB of RAM that must be upgraded when purchasing the machine from Apple.
All three Mac mini models can be upgraded to a maximum of 16GB of RAM, with the upgrade priced at $300 for the base model and $200 for the mid and high-end models.
While the RAM is not upgradeable, Stucki says that it is possible to replace or upgrade the hard drive, but doing so may void the warranty.
Apple's new Mac mini starts at $499 and comes in three separate base configurations. On the low end, the Mac mini ships with a 1.4Ghz dual-core Core i5 processor, 4GB of RAM, a 500GB hard drive, and Intel HD Graphics 5000. At the middle tier, the Mac mini comes with a 2.6Ghz dual-core Core i5 processor, 8GB of RAM, and a 1TB hard drive, and Intel Iris Graphics. At the high end, the Mac mini ships with a 2.8Ghz dual-core Core i5, 8GB of RAM, a 1TB Fusion Drive, and Intel Iris Graphics.
Base configurations of the Mac mini are currently available for purchase from the online Apple Store and will ship in one to three days. Custom configurations ship within three to five days.