After releasing OS X Yosemite and updating its iWork suite of apps for the new operating system, Apple has now begun updating its iLife suite of apps alongside Aperture and Apple Configurator for Yosemite, as well as other new features.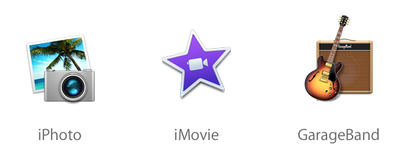 While iPhoto and Aperture only received compatibility updates for Yosemite, Garageband, Configurator and iMovie received numerous new features. Garageband now allows users to build their own bass rigs and includes a new Voice Template for fast and easy vocal recordings. iMovie received a brand new design inspired by the look of OS X Yosemite and other features like Custom H.264 file export options. Configurator now includes the ability to allow Handoff, support for new configuration payloads in iOS 8 and more.
Similar to the iWork suite, the iLife suite is free to users who have recently purchased a new Mac or iOS device. Otherwise, iMovie is $14.99 while Garageband includes a $4.99 one-time in-app purchase to unlock additional instruments and sounds for each platform. Aperture is available for $79.99 while Configurator is available for free.
Garageband - [Direct Link]
iPhoto - [Direct Link]
iMovie - [Direct Link]
Aperture - [Direct Link]
Apple Configurator - [Direct Link]